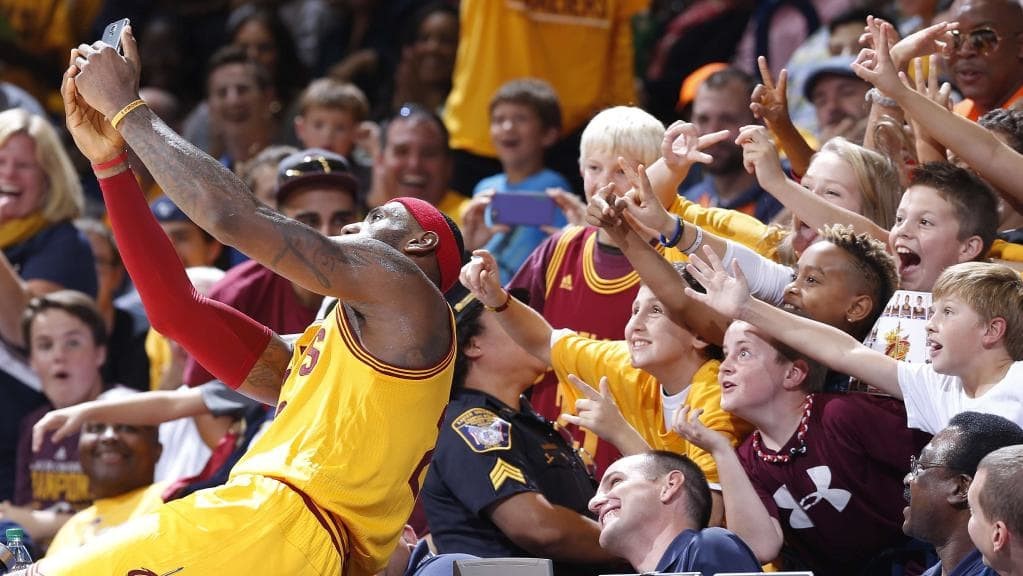 Not everyone out there will agree with you on this point, but for those of us who know the league inside and out, there's no arguing with the fact that the NBA is number one. Consistently able to deliver some of the most exciting, dynamic, and athletically impressive action in the world of sports, the National Basketball Association is indeed a force to be reckoned with. From producing some of the world's top athletes to laying the foundation for many of the most intense moments ever to be televised of any kind of competition, and ultimately acting as home base for a passionate community of fans, there is plenty to celebrate. Here is a breakdown of just a few of the reasons why the NBA will always be the greatest sports league.
Fans, fans, fans
NBA fans are all about having fun, taking risks, and are totally passionate about the game they love. A diverse group to be sure, you'll find diehard NBA enthusiasts scattered all over the world, from a wide range of cultures and walks of life. You can typically identify a fan upon sight though because chances are they'll be sporting their team's hat, jersey, or at the very least – be dressed in their favourite franchise's colours. You might meet an NBA fan playing a farm-themed slot "Fields of Fortune", or standing in line behind you at the grocery store, but it doesn't matter how to cross paths, because when you realize you share a love for the sport, the rest just happens naturally.
They know how to take care of business
Another thing that makes the NBA such a great sports league is the fact that they have their back of the house in order. A well-run operation from top to bottom, the NBA's governing body has made some wise choices to get to the place they are today. In addition to being able to pay their players top dollar, the league isn't afraid to introduce new rules and adapt to a changing sports landscape. They clearly recognize that the most successful organizations are those that are able to stay one step ahead of the game (no pun intended), and their forward-thinking ways have undoubtedly paid off.
They aren't afraid to tackle the hard issues
From sexual assault allegations to questionable team names and player safety, every sports league seems to have its share of skeletons in the closet. The NBA proves time and time again that they aren't going to shy away from the stuff that's hard to talk about though, and that they are willing to discuss even seemingly taboo issues head-on. That speaks a lot to the emphasis on integrity that exists throughout the organization, and as mentioned above – proves that they aren't afraid to move forward.
Everyone is eligible for the league's top awards
Unlike other sports leagues that consistently only reward players in certain positions, the NBA knows that true sportsmanship is all about sharing the love. With a minimum of three MVP awards available for every single position, the glory is simply doled out in a more equitable way. It feels a bit like their way of acknowledging one of the fundamental principles of playing together – the fact that there's no "I" in a team.