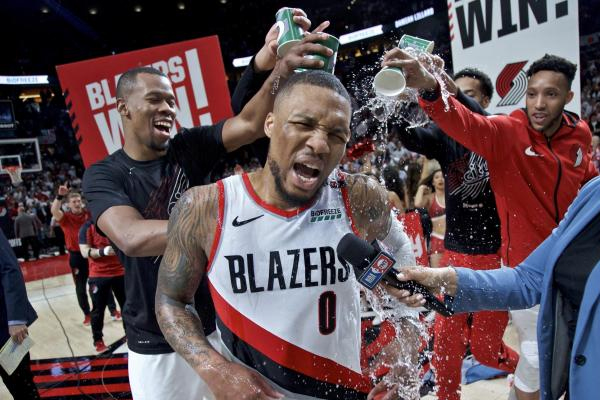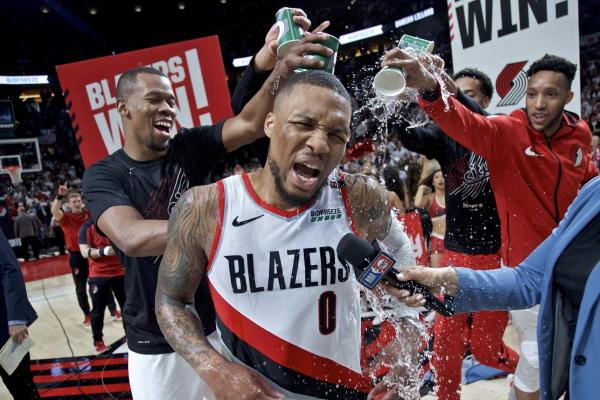 Damian Lillard opened Tuesday night's Game 5 with a 19-point first quarter. He finished the first half with 34 points and buried the Thunder at the final buzzer with a crazy 37-foot shot over Paul George's outstretched arm.
That game winner gave Lillard a postseason career-high 50 points from the field and a franchise-best 10-of-18 from behind the arc. He also registered seven rebounds, six assists, and three steals in 45 minutes of action.
"There's been a lot of back-and-forth, a lot of talk and all this stuff. That was the last word. That was having the last word," said Lillard of his shot.
A defiant Paul George told reporters that Lillard took a bad shot.
"That's a bad shot, I don't care what anybody says. That's a bad shot. But hey, he made it. That story won't be told that it was a bad shot. We live with that."
But in a way, that's what made it such a spectacular one. Lillard wanted to take that shot. He had more than 10 seconds to make something else happen and chose not to. Instead, he opted to let the clock run down to the final two seconds, and let it fly.
The Blazers now advance to the second round for the first time since 2016. They'll face off against the Denver Nuggets or the San Antonio Spurs.