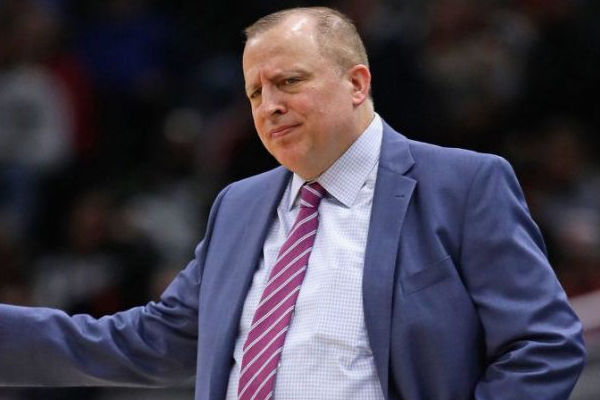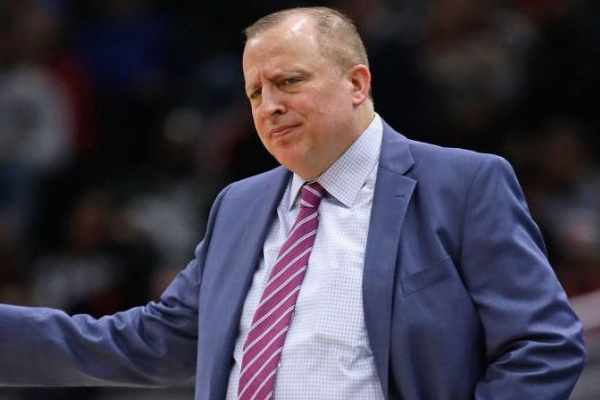 The Minnesota Timberwolves have fired president and head coach Tom Thibodeau.
Barely an hour after the Minnesota Timberwolves had blown out a shorthanded Los Angeles Lakers team at home Thibodeau was fired. After the win, Thibs appeared in a good mood. He sat at the podium, with two wins in a row and with the team only two games below .500 and two games out of the playoff hunt, there was no indication that his career here was minutes away from ending. But even though the timing was bizarre this came as no surprise. Thibodeau is an old school coach and owner Glen Taylor was knew he wasn't the perfect man to lead this talent-filled squad.
"I said let's let it go and see how things worked," Wolves owner Glen Taylor said. "I think now, we've gone up through halfway through the season and I don't think we're where we thought we would be or where we think we should be.

"I'm just looking at the results," he added. "The results are that I don't think we should've lost against Phoenix or Detroit or New Orleans or Atlanta."
As for Thibodeau's replacement, it looks like Fred Hoiberg is under serious consideration to become either general manager or head coach. Lead assistant Ryan Saunders will serve as interim coach and Scott Layden will remain the team's general manager for the time being.
Thibodeau led the Timberwolves to the franchise's first playoff appearance in 14 years in 2017-18. He ends his tenure with a 97-107 record, with his win total tied with Rick Adelman for the second most in team history behind Flip Saunders.