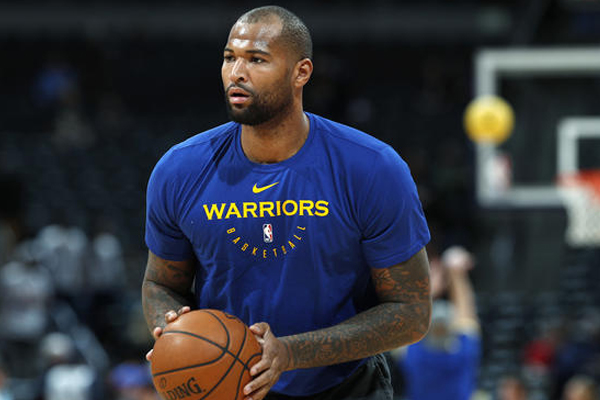 As his season is about to debut with the Golden State Warriors, DeMarcus Cousins said in a recent interview that his new team was the "most hated team in sports."
Cousins signed a one year deal with the Warriors, but has not played since late January of 2018 after being sidelined by an Achilles injury while playing for the New Orleans Pelicans.
"I don't really pay attention to storylines," Cousins told ESPN. "I mean, they're gonna say what they have to say. They're gonna add their opinions. We're the most hated team in sports."
When ESPN countered Cousins' point by saying perhaps the Dallas Cowboys and New York Yankees are among the most hated teams, Cousins laughed and said:
"Well, put us up there. I would say the Warriors are for sure. You know they hate Kevin [Durant]. They hate me. I think the only guy they really like is Stephen [Curry]. Actually, they may hate him, as well. They hate Draymond Green. But I mean, it is what it is. I can't worry about that."
As for Cousins return, he intends to make his presence felt and feels he has improved as a player following his rehab.
"I'm back, and I'm not looking back. I'm moving forward. I'm leaving it on the floor every night. And I plan on coming back for that top spot," he said.

"Obviously, I won't be the same player. I've got better. A lot of things have changed in my game. You start to tune up other areas of your game: jump shooting, skill work. I think everything has just increased and gotten better."

"As far as trying to come in and be a savior or anything like that, that's not where my mindset is. It's about coming in and helping this team win more games and I'm going to do my part."
Before suffering his injury last season, Cousins averaged 25.2 points, 12.9 rebounds and 5.4 assists in 48 games.
For information on placing bets on the NBA, visit US-Bookies.com.