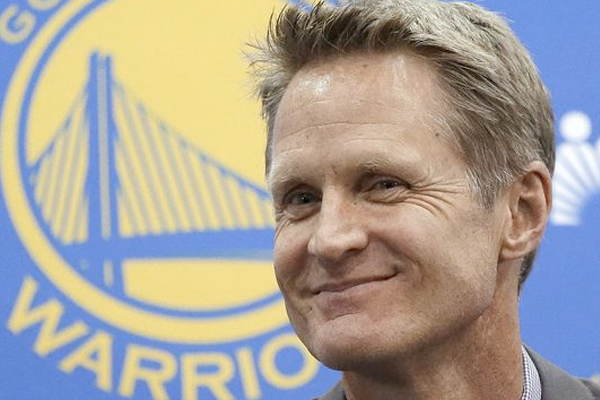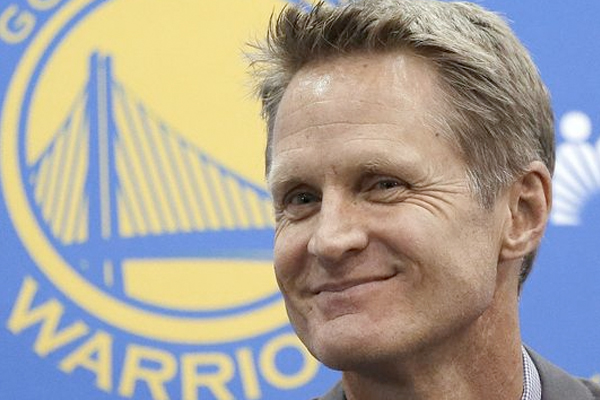 Things have not been easy for the Golden State Warriors lately.
The team has lost 4 out of their last 5 games, key players are on the injured and two of its best players were involved in a heated on-court argument. For head coach Steve Kerr it has not been easy.
"I've had a dream run for four-and-a-half years. We've had such a charmed existence the last four seasons," Kerr told The Athletic after the Warriors lost to the Spurs. "This is the toughest stretch we've been in. This is the real NBA. We haven't been in the real NBA in the last few years. We've been in this dream. So now we're faced with real adversity and have got to get out of it ourselves."
The defending champions have seen their production plummet since Nov. 12th. Golden State shot 40.7 percent from the field and knocked down just five of its 26 3-point attempts in the loss to San Antonio. Kevin Durant scored 26 points in the game while Klay Thompson added 25. Draymond Green has been dealing with a toe sprain and Steph Curry has not played since he suffered a groin injury on November 8th.
Durant and Klay Thompson need to score more with Curry hurt, but Steve Kerr doesn't want them to try and do too much at the detriment of the team.
"I think we've been talking about it, just executing as a team and getting better shots," Kerr said. "Our team the last few years has been one of the most efficient teams in the history of the league. That's not going from going one on one. That's from sharing the ball, ball moving, everyone trusting each other.

"I admire those guys trying to get us going, but we've got to rely on the whole group and compete together."
The Warriors will return to the court Wednesday against the Thunder.