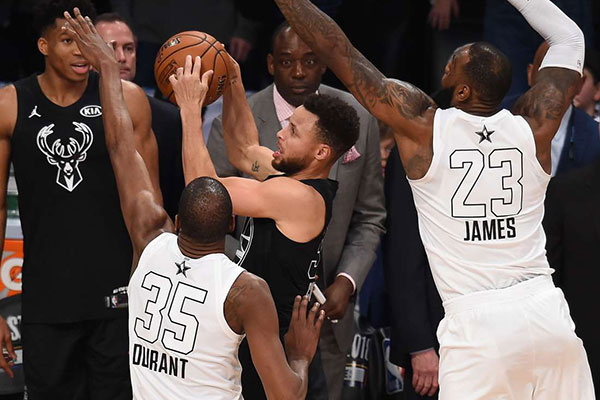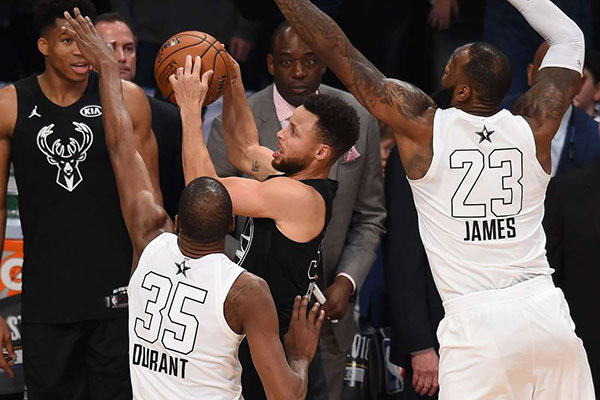 The NBA appeared to be on to something last year when they implemented a captain-driven draft for February's All-Star game.
Stars choosing which other stars to play with? Regardless of conference? At the risk of potentially spurning teammates? How could that not be compelling?
Um, well, if the league decided not to air said draft, that would certainly make it drab. And that's exactly what they did.
That'll change this year, according to The New York Times' Marc Stein and Kevin Draper:
The National Basketball Association and the N.B.A. Players Association have agreed to televise the playground-style draft in which two captains will select their squads for the 2019 All-Star Game in Charlotte, N.C., according to two people familiar with the plans.

A firm date and specific format for the televised draft has not yet been finalized, but Jan. 30 and 31 have emerged as two potential targets for a TNT broadcast, according to the people, who were not authorized to discuss the plans publicly. The schedule availability of the two captains, once they are identified through fan balloting, is among the variables needed to lock in the broadcast specifics.
Televising the draft adds another layer of interest to an All-Star exhibition that's been lacking in appeal for quite some time. The absence of stakes has eradicated defense, general effort and attachment to the outcome. At least with the draft, fans and analysts can dive into how captains build their teams, and whether any decisions must be chalked up to diplomacy (I.E. Stephen Curry picking only Warriors teammates as they become eligible in the draft).
Airing this process to a national audience may only diminish a captain's likelihood to take chances or make a pick that risks offending teammates or friends. Overall, though, it's tough not to like this decision. This structure may never convince players to try harder, but it certainly makes the lead-up to February's playground party that much more interesting.