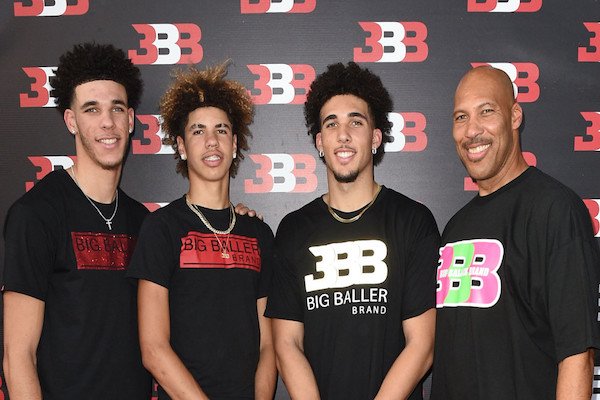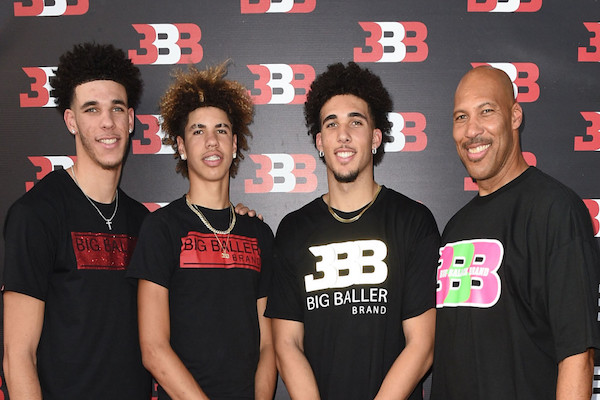 While Lonzo Ball soldiers on with the Los Angeles Lakers, his brothers, LaMelo and LiAngelo are making moves.
LaMelo, 17, announced on Tuesday he will return to high school for his senior season, this time at Spire Prep Academy in Geneva, Ohio:
I've decided to return to highschool and complete my senior year. I thank my dad for the JBA Experience and playing overseas. I've been accepted to attend Spire Prep Academy in Geneva, Ohio where i look forward to earning my highschool diploma and winning with my new team! pic.twitter.com/FQzta0PiNE

— Melo (@MELOD1P) November 6, 2018
As SLAM's Franklyn Calle noted, LaMelo is eligible to play at Spire because it's a prep school and not public school. The youngest Ball also expanded upon his decision while speaking with Calle:
"I'm excited to return to school and rejoin my class on the court for my senior year. Playing in international competition was a great experience. I learned and matured so much. I appreciated the JBA experience my dad provided for me. I think it helped my development. I can't wait to play with my peers."
Meanwhile, LiAngelo has officially tossed his name into the G-League's player pool, according to Shams Charania of The Athletic:
Sources on @TheAthleticNBA @WatchStadium: LiAngelo Ball has notified NBA G League teams that he is planning to enter player pool to sign a G League contract. Ball went undrafted in June NBA draft after playing in Lithuania last season.

— Shams Charania (@ShamsCharania) November 6, 2018
This decision from LiAngelo comes after he went undrafted during June's prospect pageant. What this entirely means, though, is unclear. The G-League has protocol for players following their return from overseas competitions when then they're trying to enter free agency. Does this mean LiAngelo has cleared that process and is officially a free agent who is speaking with teams? Is he hoping this announcement will drum up dialogue with teams? We'll have to find out.
The NBA executives I have spoken to about LiAngelo Ball have all said that they don't feel he's talented enough to play in the G-League. https://t.co/ECv8ybnuHa

— Jeff Goodman (@GoodmanHoops) May 30, 2018
Tracking the Ball brothers' career from hereon will be fascinating. LaMelo's future specifically will be interesting case study. Unlike LiAngelo, he was thought to have NBA potential. Has that opportunity gone out the window? Could his time playing organized high school ball again set him up for a lucrative overseas career, or maybe even help his NBA chances?
Though the Ball family has kind of faded from the spotlight in recent months, the stakes are stilly high—for LaMelo, for LiAngelo and, yes, for Lonzo.