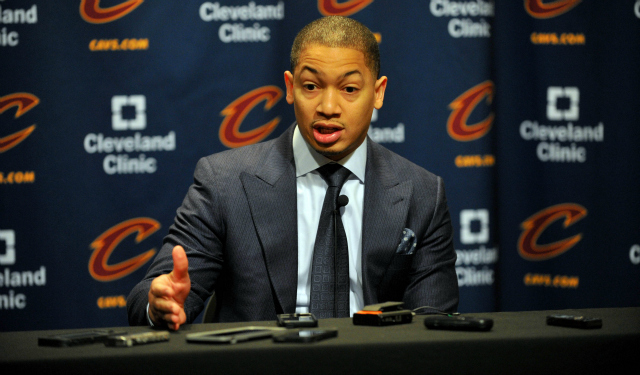 As expected, life has been tough in Cleveland post-LeBron. The Cavaliers are 0-6, being outscored by 10 points or more per game looking far closer to the top of the lottery than the NBA Finals.
Because of the slow start (and Dan Gilbert's pettiness) the Cavaliers have decided to fire Head Coach Tyronn Lue.
Cavs' roster has been informed of firing of Ty Lue, per league sources. Lue has been let go as Cavs head coach after 0-6 start to Cleveland's season. https://t.co/b50Nxh91Br

— Shams Charania (@ShamsCharania) October 28, 2018
Lue went 128-83 and won an NBA title as head coach in just over three seasons, which makes it feel a little premature to oust him after a rough start and after losing the best player in the NBA.
The Cavaliers have been bad and there is no proof he is a high-caliber coach without elite talent (is any coach really?) but this decision seems more of an example of Dan Gilbert using the first opportunity he could to move on from LeBron's chosen coach now that LeBron is gone.
Lue has chosen to take the high road and this was his statement on the matter:
Tyronn Lue statement obtained by @espn @TheUndefeated pic.twitter.com/Cj7JdsYS12

— Marc J. Spears (@MarcJSpearsESPN) October 28, 2018
Cavaliers veterans like Kevin Love have come out to show their support for Lue and while Lue hasn't always been known the most savvy coach schematically or with X's and O's, he is well respected for his work ethic, character and knowledge of the game.
Longtime time NBA coach and veteran Larry Drew will take over for the remainder of the season.