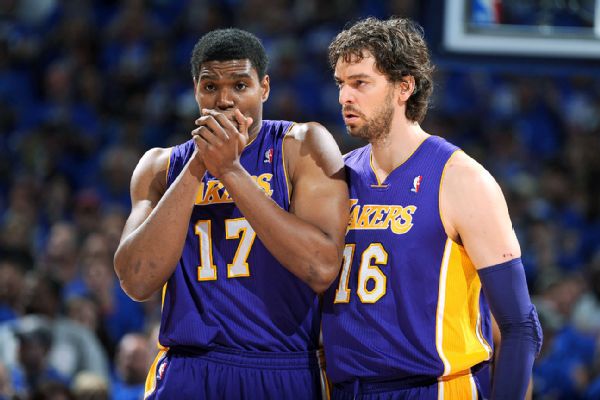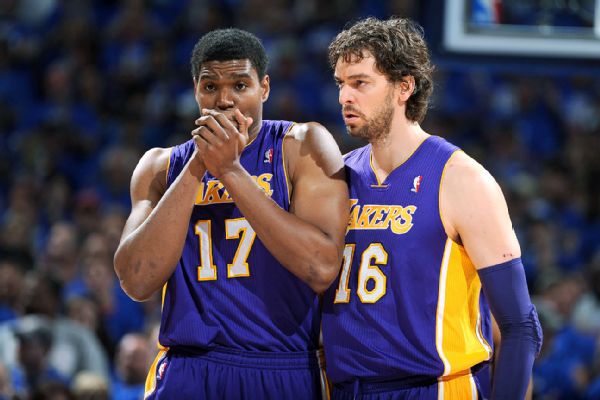 The last time we saw Andrew Bynum in an NBA game, it was 2014, and he was wearing an Indiana Pacers jersey. His career was supposed to be over after that—derailed by injury and disinterest.
It seems, however, Bynum is ready to give it another shot.
From The Athletic's Shams Charania:
Former Lakers two-time champion and All-Star Andrew Bynum has hired representation in attempts of NBA comeback at age of 30 and scheduling team workouts before training camps.
The odds of a successful comeback seem farfetched even if we assume Bynum is healthy. The NBA has generally moved away from lumbering big men. Bynum's offensive wouldn't be the same as it was. Even his defense would be suspect under current conditions; he never had the look or feel of someone who was especially mobile and could keep up with explosive ball-handlers on switches.
Granted, the calculus changes when looking at him as a potential second or third big man. At the same time, he hasn't taken the court in an NBA game since March 2014—almost a half-decade ago.
And then, yes, we have to factor in the injuries. Both of his knees have been surgically repaired, and he's also dealt with Achilles, hip and elbow issues. To come back now, into a different league, at the age of 30, is a gargantuan undertaking. Bynum has the past track record—and size—to perhaps warrant a cursory look, but it's tough to imagine him sticking on a roster as more than a temporary flyer.