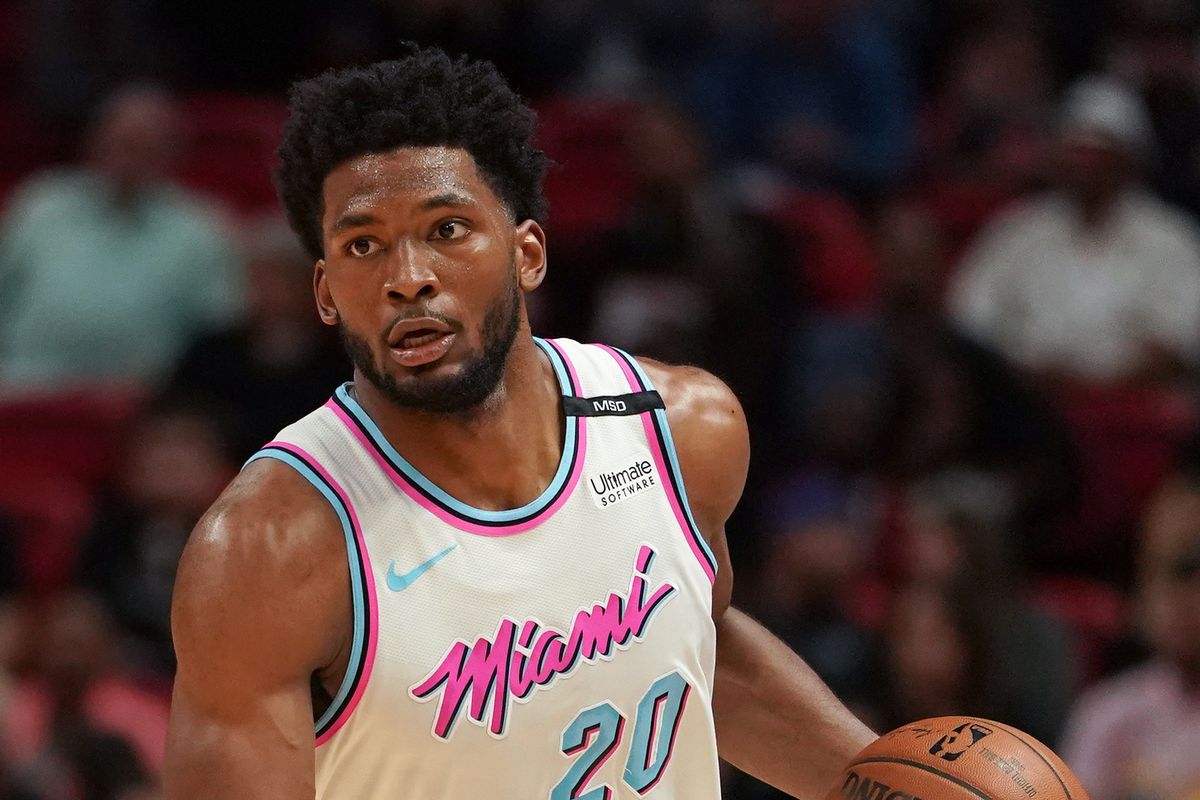 The dance between the Miami Heat and Justise Winslow has yet to begin.
Winslow, 22, is slated for restricted free agency next summer. His future with the Heat has long been considered up in the air. They're slated to be a tax team next year, and his offensive value, despite shooting above the league average from three last season, remains in flux.
Hashing out an extension before Winslow has the chance to set his own market seems like it could be a happy medium. He gets the guarantee of long-term security, and the Heat, in all likelihood, land him at a price point lower than what he'd receive in a more cap-flush market next summer.
But negotiations need to take place before this scenario to play out, and according to the Miami Herald's Barry Jackson, Winslow and the Heat still haven't started the extension dialogue:
A year after presenting Josh Richardson with a contract extension offer in August, the Heat is poised to take its deliberations on Justise Winslow further into the summer.

As of Thursday afternoon, the Heat had not presented an offer to Winslow, who is signed through this upcoming season and is eligible to sign an extension until Oct. 15. Nor has the Heat indicated if an offer will be forthcoming, according to a league source. But the sides are expected to meet in the coming weeks.
The absence of talks shouldn't be seen as anything real. It's the offseason. Players and executives are all over the place. It can be hard to get reps and team employees in the same room. The Heat and Winslow's camp have almost two months to reach in agreement.
There's no guarantee they find common ground, though. Miami will no doubt be looking for something of a hometown discount given its tax situation, and Winslow is trying to broker his first big payday. Striking balance between those agendas could be hard. The prospect of Kelly Oubre Jr., Stanley Johnson and Rondae Hollis-Jefferson also hitting restricted free agency complicates matters even further. The Heat have leverage over Winslow if none of them sign an extension, but Winslow gains some collateral over them if he's able to use one of their deals as a baseline. Basically, this negotiation figures to be mega-interesting, regardless of how it ends.