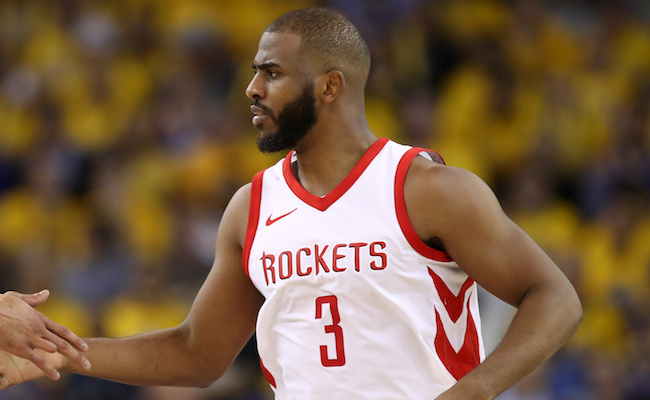 The Rockets fulfilled their initial promise to Chris Paul by signing him to a four-year, $160 million max contract.
Chris Paul is still one of the most valuable players in the NBA and the Rockets may be in possession of the Larry O'Brien trophy right now if CP3 hadn't gone down with a hamstring injury in the final minute of the Rockets Game 5 win.
So why then do I think the Rockets may regret this deal? Take a look at the data…
Here is a list of some of the top point guards in NBA history:
Magic Johnson
Isiah Thomas
Walt Frazier
Gary Payton
Tiny Archibald
Bob Cousy
Oscar Robertson
Tony Parker
These are all players who did or have seen a steep decline in their production at the point guard position once they entered their mid-30s, some didn't even last in the league that long.
While there is always players like Steve Nash and John Stockton, most point guards are unable to play at an elite level into their mid-30s, the losing of a step and the declining ability to score and defend opposing guards is a common transgression for point guards as their enter the latter part of their career.
While the Rockets absolutely had to bring Chris Paul back and give themselves another chance to dethrone the champs after coming tantalizingly close this past season, history suggests that they will regret the final few years and $80 million or so of this deal.