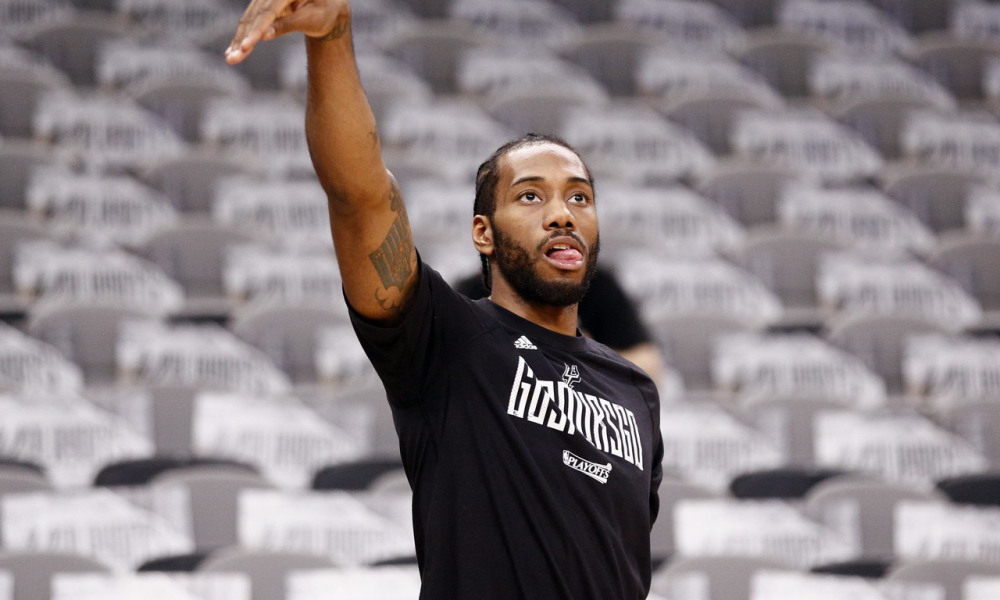 For a short while after Kawhi Leonard was traded to the Toronto Raptors, it sounded like he might try to avoid ever playing for them. Rumors of him potentially not reporting to training camp were bandied about, and there was alway the chance of yet another trade should the Raptors feel like they had no shot to re-sign.
Now, however, it seems like Leonard is coming around. As ESPN.com's Adrian Wojnaroswki said while doing a TV spot from the ESPY's (h/t The Score's Chris Walder and Clutch Points' Rexwell Villas):
"The one thing I was told today, he's started to warm to the idea that he's going to a contender. He's got a team that could be as good as anybody in the Eastern Conference. Now it's on Toronto to try to recruit him, keep him, but in his mind right now, he's headed to LA next year."
This was always the most likely outcome. This dispatch isn't saying that Leonard is now committed to the Raptors long-term. He's just open to playing for them now, mostly because he has to be.
He doesn't have the leverage necessary to sit out another year or until the Raptors trade him again at midseason. Things would be different if he weren't working off a nine-game campaign complicated by a mysterious right quad injury, but he is. He needs to reboot his stock to some degree.
Besides, if he's still not happy in Toronto closer to the trade deadline, he can always try forcing another trade. Think along the lines of what happened with the Orlando Magic. They traded for the expiring contract of Serge Ibaka during the 2016 offseason, and when it became clear he wasn't coming back or wouldn't be part of their long-term plans, they rerouted him to Toronto, where he still plays today.