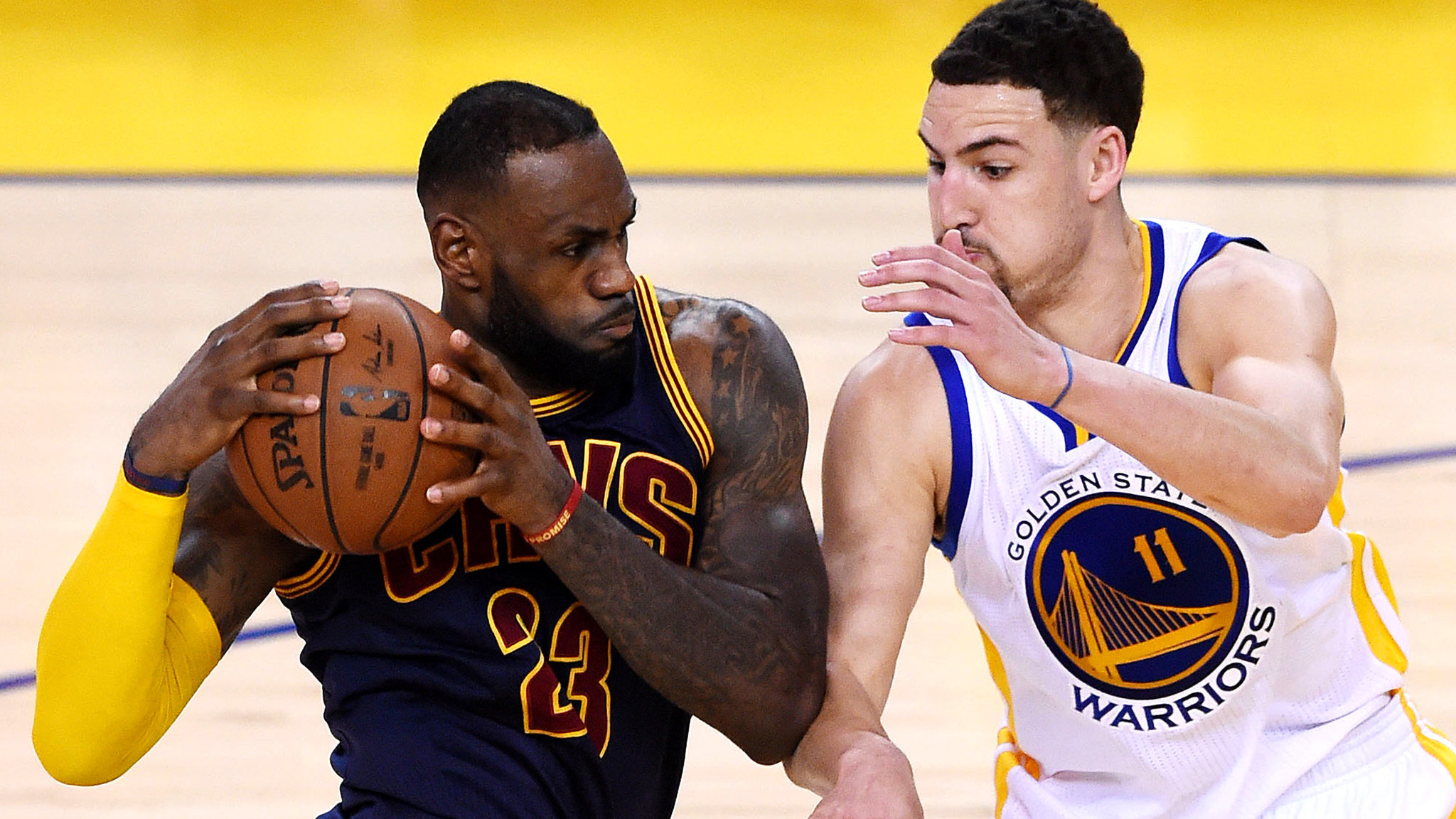 Maybe you're sick of watching the Cleveland Cavaliers and Golden State Warriors wage battle in the NBA Finals. Maybe four times is one or two clashes too many for your tastes. Maybe you're just upset the Cavaliers don't stand a chance. Maybe you think the Warriors are ruining the NBA with their Warriorsyness.
Either way, neither LeBron James nor Klay Thompson cares.
Here's what LeBron had to say on the subject of audience fatigue when it comes to Cavs-Warriors Round 4, per NBA TV:
"If you want to see somebody else in the [Finals], then you gotta beat them."
Thompson expressed similar sentiments during his own NBA Finals media availability, per NBC Sports Bay Area:
"I think the rest of the NBA's got to get better. It's not our fault. The only people I really hear saying that are fans from other teams. Which is natural I don't blame them, but as long as our fan base is happy that's all that matters."
Both of these responses are spot-on. Plenty of teams have had the opportunity to remove their NBA Finals matchup from existence. This year specifically, both the Cavaliers and Warriors trailed in their Conference Finals matchups. The Boston Celtics or the Houston Rockets, despite injuries, had a say in whether Cleveland and Golden State met again on this stage for the fourth consecutive year.
Plus, if we're being honest, hate-watchers seem more turned off by the Warriors than this specific matchup. No one expects the Cavaliers to win. Many don't anticipate this going beyond four or five games. That wouldn't have changed if the Eastern Conference sent in another representative. The Warriors are that dominant, and all along the Rockets have been viewed as the sole threat to their dynastic throne.
Our message to those wishing for a break in Cavs-Warriors: Deal with it. This is happening. Maybe it doesn't happen next year, but for now, it's what we have. Enjoy it. Or rather, at least try to.