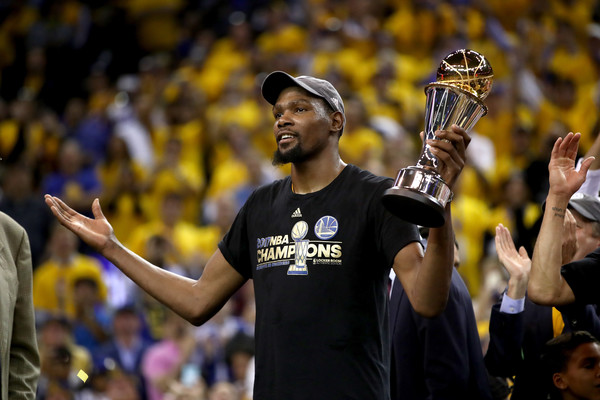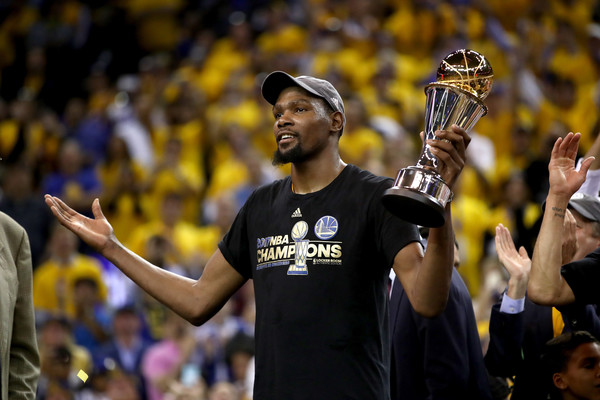 Yes, the Golden State Warriors employ four All-Stars. Yes, their bench, while shallower than in years past, remains one of the deepest in the NBA. Yes, they waltzed their way to a title last year. And yes, they remain heavy favorites to do so again this season. But that doesn't matter. At their core, they're just like you and me—merely mortal.
Kevin Durant tried to communicate that point ahead of the playoffs. It must not have taken the way he wanted it to, though, because he reiterated that slant following the Warriors' Game 2 loss to the Houston Rockets in the Western Conference Finals.
From The Athletic's Tim Kawakami:
So I asked Durant, who led the way with 38 points but got pulled under the tide with his teammates: Were the five of you shocked to experience this for the first time?

"No, shit happens," Durant said with a shrug as he was departing the arena. "We're not invincible. We're not the juggernauts of the NBA. We're a good team, but that's a great team on the other end as well.

"That's the beauty of the game, man. Some games, you're going to get knocked out. Some games, you're going to get punched in the face. How you respond, that's the beauty of it. They played great tonight and we'll see how we respond next game."
Is this Durant's way of lowering expectations? Is he trying to throw credit toward the Rockets, who finished with the NBA's best record and are considered the most threatening team Golden State has faced during its current window? Is he maybe, possibly, just trying to set Houston up for the shellacking the Warriors plan to deliver in Game 3 on their own court?
Personally, I'm going with Option No. 3….or something close to it. Professional athletes are a confident bunch. It's fine to deliberately lower the bar during the regular season, but now? In the Western Conference Finals? With a full roster? Nah. Not buying it. "Shit happens" is the perfect descriptor for Game 2. The Warriors got caught napping against the Rockets' increased ball movement. They may have respect for their body of work, but there's no way they expect that to happen again.