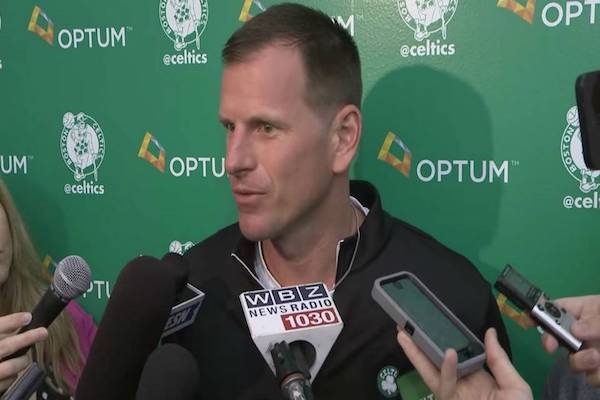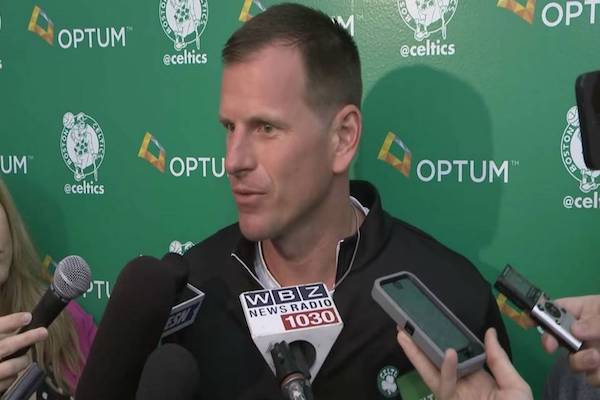 The New York Knicks' list of candidates to replace the fired Jeff Hornacek is inching closer and closer to a dozen names. The latest sideline prospect to join the fold? Boston Celtics assistant Jay Larranaga.
Not only is Larranaga on the Knicks' radar, but he's apparently already interviewed for the position, according to Newsday's Al Iannazzone:
The Knicks' list of candidates for their coaching vacancy continues to grow. They've interviewed Celtics' lead assistant coach Jay Larranaga, according to a league source.

They received permission to speak to Larranaga and met with Brad Stevens' top aide last week, the source said. Larranaga is the ninth known person the Knicks have interviewed or will interview.
Larranago has been working under Brad Stevens since he took the reins of the Boston Celtics in 2012-13. He has not been the top subject of most other coaching searches, but his name has cropped up in them from time to time.
There are a few ways to look at this latest development.
First, the Knicks would be smart to at least consider someone from Stevens' staff. He's earned quite the reputation in Boston, having been a top candidate for Coach of the Year on more than one occasion, including this season. Plucking someone from his tree is hardly an unsubstantiated risk.
Second, the Knicks appear to be staging an exhaustive search for a new head honcho. This, for the most part, should only be considered a good thing. It never hurts to get a bunch of different outside opinions on your organization and its direction.
Finally, there's always the chance interviews like these are smoke and mirrors. Are team president Steve Mills and general manager Scott Perry devious enough to be holding court with a bunch of empty candidates just so they don't look bad when they hire their guy Mark Jackson or David Blatt?
This is mostly tongue-in-cheek—emphasis on mostly. After all, these are the Knicks we're talking about.