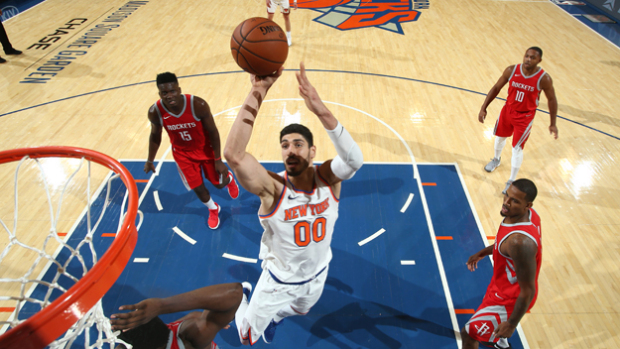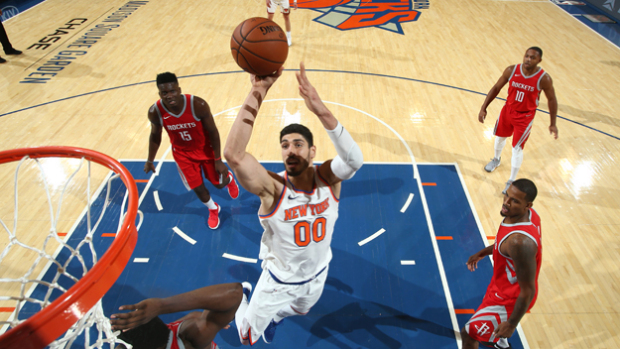 Enes Kanter is a very passionate, outspoken and loyal player. He has made it clear that he enjoys being a member of the New York Knicks and he wants to do so long-term, even if that means turning down a guaranteed salary of $18.6 million next season.
Kanter is leaning toward opting out of the final year of his contract this summer with the hopes of signing a new deal with the Knicks.
Enes Kanter leaning toward opting out of contract pic.twitter.com/pfaaPYnIB9

— Stefan Bondy (@SBondyNYDN) April 12, 2018
In my opinion this would be a very bad decision for Kanter. The NBA free agency market is much tighter these days as teams overreacted and overspent in 2015 and 2016 and the cap did not rise as much as teams were projecting for 2017 and 2018.
Kanter is probably the best offensive rebounder in the NBA (he lead the NBA in offensive rebound percentage again) and is a gifted scorer around the rim with nice touch, but as a guy who can't stretch the floor or defend the rim or his position in 2018, he is not exactly the kind of player teams are pining to acquire.
The Knicks already have little cap flexibility and signing Kanter to a new deal in the eight-figure range per season would not be the most prudent decision if they want to continue to the youth movement around Porzingis and have some cap flexibility to pursue more free agents.
Porzingis is one of the few big men in the NBA Kanter actually fits well alongside, but he and the team would be better served if he just opted into his deal for next season and the team reassessed where they are at in 2019.