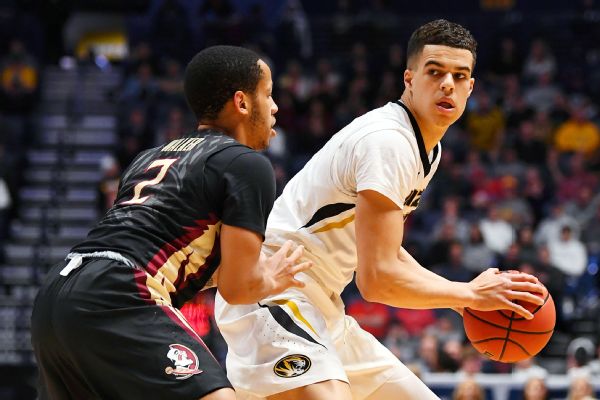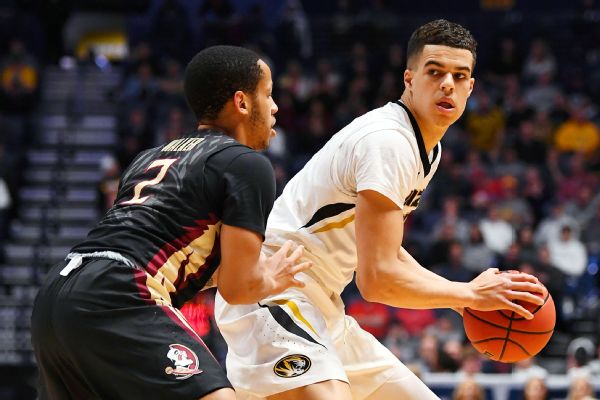 After appearing in only a handful of games for the Missouri Tigers, freshman Michael Porter Jr. has officially declared for the 2018 NBA draft.
The 19-year-old made the announcement as anyone his age, in this era, would: via his Instagram account.
Yahoo Sports' Shams Charania added that Porter will sign with an agent and is still expected to go high in the lottery:
Missouri freshman Michael Porter Jr. has declared for the 2018 NBA draft. Porter will sign with an agent and be a high-lottery selection.

— Shams Charania (@ShamsCharania) March 26, 2018
Neither of these things come as a real surprise. Even when Porter's back injury was thought to have sidelined him for the entire season, everyone still expected him to go pro. Heck, his injury was a prime example of why he should go pro. What's the point in risking his livelihood for free when he could sign a multimillion-dollar contract as soon as he's selected?
Porter, for the record, didn't do anything during his return to Mizzou that would increase his draft stock. He also didn't hurt it either. And with the NBA as a whole obsessed with cross-position wings who can handle the rock, distribute, score and switch defensively, it makes sense that he would still have a firm grasp on a top lottery spot.
How high he goes depends on the draft order itself. He's been irreversibly pulled from top-pick consideration. Deandre Ayton is the runaway favorite there, with Marvin Bagley III and Luka Doncic still receiving some love. It stands to reason all three of those guys will end up going in front of Porter.
After that, though, all bets are off. Some mocks, in fact, still have him going in the top three. Others don't have him slipping beyond the top five or six. It would be a real shock to see him slide to seven.
Then again, injuries have a way of scaring off teams with so much riding on a high-profile lottery selection. We'll have to wait and see what the lottery order, and then draft-day itself, has in store for Porter Jr.