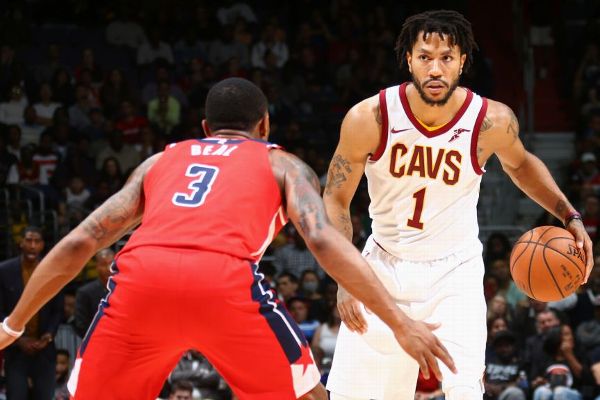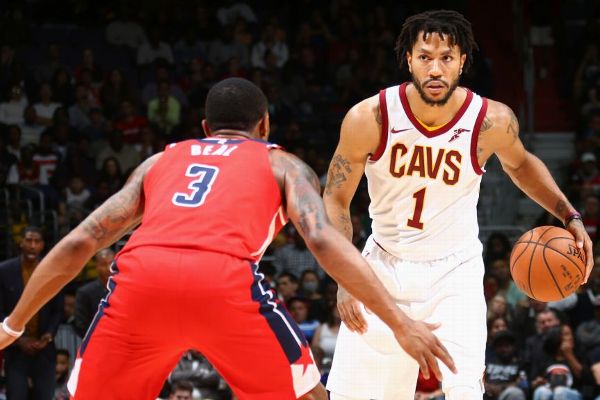 Derrick Rose's NBA journey isn't expected to continue until after the All-Star break—assuming it continues at all.
Though many anticipated the Minnesota Timberwolves would scoop him up after he was traded from the Cleveland Cavaliers to the Utah Jazz, the point guard cleared waivers and remains without a home. And that isn't expected to change in the coming days, according to The New York Times' Marc Stein:
The fact that no one claimed Rose off waivers, when he possesses a minimum contract, tells you right there that even teams interested in the former most valuable player are conflicted about whether to bring him in. In Washington's case, claiming Rose would also have come with more than $2 million in luxury-tax consequences, but I think it's fair to say that Washington, Minnesota and anyone else pondering the addition of Rose at this point wants to do more due diligence before going through with anything. The Wizards are so short-handed in the backcourt right now that they're almost forced to make a move of some sort; don't think they're worried at all about stunting Satoransky's growth. But the latest whispers suggest that Rose is unlikely to go anywhere until after All-Star Weekend now that every team is moving into break mode. So it might be next week before there's any clarity here. (The Wolves, meanwhile, will always maintain a level of interest in Rose as long as Tom Thibodeau is there, but it certainly raised eyebrows that Minnesota elected not to snag him off waivers when it had the chance.)
Rose should not be considered a lock to join another NBA team. A lot of people think he could be done. That seems extreme at the moment. Some team, somewhere, should be able to talk themselves into giving him another shot if he's healthy. He still has value as a perpetually probing point guard who can sink some buckets around the rim.
But the general non-interest in Rose speaks ever more to his plummeting value. Players need to be jacks of more than one trade in today's NBA, and he's neither an exceptional passer nor off-ball shooter or cutter nor defender.
Any team that brings him must do so with the intention of using him as a second-unit spark plug. That sounds easy enough. At the same time, though, they must also have the requisite shooters around him to clear the lanes and enough quality defenders behind him to combat his lack of defensive versatility. Those are super-specific circumstances that demand a perfect situation, and teams typically don't jump through that many lineup-construction hoops just to add a backup point guard.