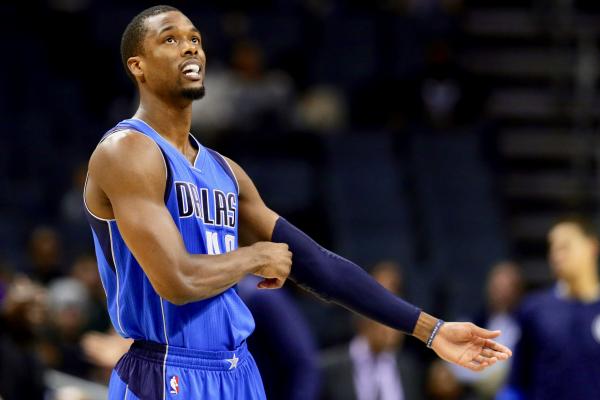 At 5-15, owners of the NBA's third-worst record, the Dallas Mavericks could just roll over and steer into the season-long tank. Catching up with the league-low Chicago Bulls for top lottery odds will be a challenge, but a mere game separates the two right now. Play their cards right, and the Mavericks could enter this spring with the best statistical shot at landing the No. 1 overall pick.
But they're not there yet. Well, the players aren't at least.
Dallas has won two straight, and three of its last four, including victories over the Oklahoma City Thunder and Memphis Grizzlies. Though the playoffs feel like a pipe dream, only four games stand between the team with the Western Conference's worst record and a postseason seed. The Mavericks, for their part, aren't about to call it quits, when the deficit feels so manageable.
As the Harrison Barnes said, per ESPN.com's Tim MacMahon:
"That's what gave us the hope that if we continue to fight, we can turn this thing around," said Harrison Barnes, who had 12 points and 12 rebounds Saturday, a couple of nights after hitting a buzzer-beater to sink the Memphis Grizzlies. "But if we gave in and threw in the towel, this can get really ugly. It's just a commendable job of everyone in this locker room of just continuing to fight."
Wesley Matthews' reiterated Barnes' stance, while also noting the players haven't even broached the subject of tanking:
"We've put ourselves in such a hole that we don't really have the luxury to think of big picture," said Matthews, who had 12 points in the win over the Thunder and was a major factor in Paul George's poor night (2 points, 1-of-12 shooting). "Our big picture is the next day."
Admirable stances. Really, they are. But the Mavericks will have to make some tough choices over the next couple months, as we near the February trade deadline.
Even if they continue to ride this wave, earning a playoff bid is essentially out of the question. The Golden State Warriors, Houston Rockets, San Antonio Spurs and Minnesota Timberwolves all need to be penciled into the bracket. The same still holds true for the Thunder. Though injuries have damaged the Los Angeles Clippers' and Utah's Jazz's positions, the Mavericks must still duke it out with the Grizzlies and Portland Trail Blazers for the final two spots. And that's assuming neither the Jazz nor the Clippers rebound from their misfortune.
Moral of the story: The odds are still working against the Mavericks. And as the February trade deadline draws nearer, they'll have to figure out whether to prioritize the big picture over the immediate one and start selling off some of their more valuable pieces who don't fit that long-term view.