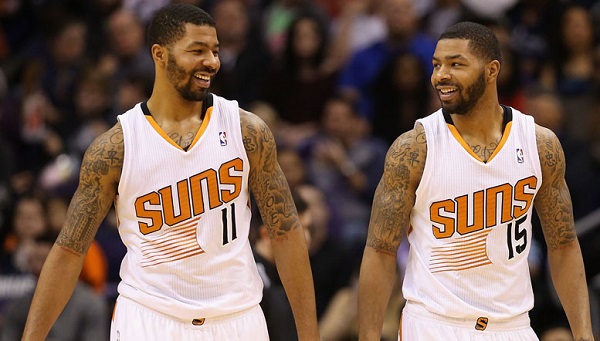 The Morris brothers, Marcus and Markieff, and the Washington Wizards and Boston Celtics organizations will not have to worry about any fallout from the assault charges filed against them stemming from an incident in Phoenix in 2015 as they were acquitted of all charges according to a Maricopa County Superior Court.
A jury found Markieff Morris, Marcus Morris and Gerald Bowman not guilty on all counts.

— MC Superior Court (@courtpio) October 3, 2017
As alluded to previously, the case stemmed from an incident in 2015 when both brothers and three others were accused of beating up a man named Erik Hood outside a Phoenix area high school basketball game. The defense argued that Hood's mentor offer two men money to testify against the Morris twins in the trial. Both were of course members of the Phoenix Suns at the time of the incident.
Both are excited to move past this incident and the cloud that was hanging over them and their careers and re-join their teams for training camp. Markieff is still recovering from a sports hernia injury that can keep him out for six to eight weeks.
When they are on the court against one another this season it will be interesting to see how Marcus's addition to the brewing rivalry with the Celtics and his brother Markieff's team the Wizards will be affected.
Don't be shocked if you see some of that fake tough guy stuff that is prevalent in the NBA today (KG was the master of it), maybe even with one another.