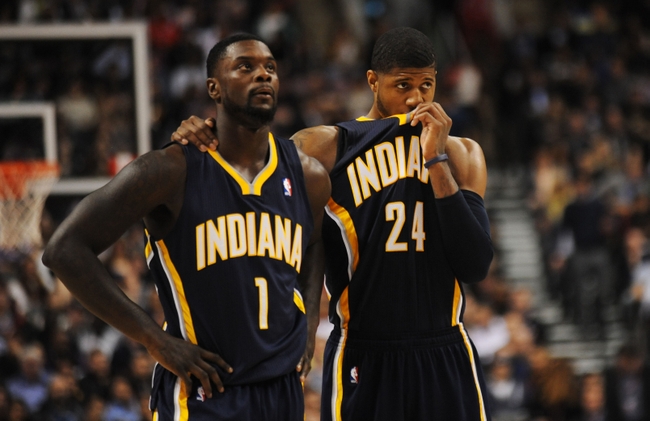 Paul George hasn't exactly been a beacon of positivity following losses this season, and that didn't change after the Indiana Pacers' Game 2 letdown against the Cleveland Cavaliers.
Though he delivered other notes, George specifically cited Lance Stephenson's need to keep himself in check during games, per ESPN.com's Dave McMenamin:
"He's got to learn to control himself and be in the moment," George said. "Lance, in our locker room, is looked upon as a leader. His body language has to improve — just for the team. We all know that Lance is an emotional guy. A lot of it is his heart and his competitiveness. That emotion comes out of him. He's got to channel that toward making effort plays on the court and doing whatever he needs for us to succeed."
Stephenson, as McMenamin notes, had a third quarter to forget in Game 2. Kevin Love bullied him in the post, he committed three fouls and the Pacers were outscored by seven points with him on the floor.
Of course, he was by no means the only reason the game, at one point, got away from the Pacers. The entire third quarter was a disaster. George himself was 1-of-4 from the field. Jeff Teague, despite tallying six points, was a defensive liability and posted a team-worse minus-14.
The Pacers found it within themselves to push the Cavaliers to crunch time in the fourth quarter, but you can't let the reigning champs build a 19-point lead and still expect to win. Their body language overall sucked until they scrapped a run together. It wasn't just Stephenson.
With that in mind, Stephenson has immediately become one of the Pacers' most important players—a barometer for their play. So, just like George, ableit to a lesser degree, he's subject to this kind of scrutiny.