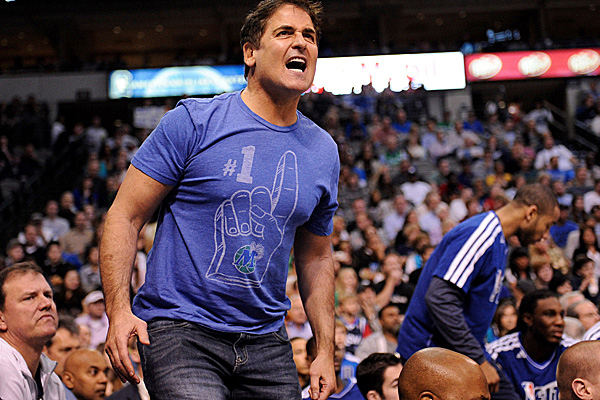 Mark Cuban has never been one to bite his tongue, so why should he start now? For a while now, there has been bad blood between he and the Lakers brass. Those ill feelings apparently continue now that Magic Johnson and Rob Pelinka are now the new President of Basketball Operations an General Manger respectively. To say the least, this is quite a shift for the Lakers.
When asked about the new faces in La La Land, Cuban didn't hold back:
"I hope they fail miserably. I hope they fail horrifically," Cuban said. "I hope Magic Johnson and Rob Pelinka go down as the worst GM/President combination in the history of GM/President combinations. But I hope they live wonderful lives."
At some point, you'd hope Cuban grows up. Certain things he says, like the above, are amusing, but they end up making him look small in the long run. His assertion that Russell Westbrook isn't a superstar, and isn't an MVP candidate are another example.
H/T: OC Register