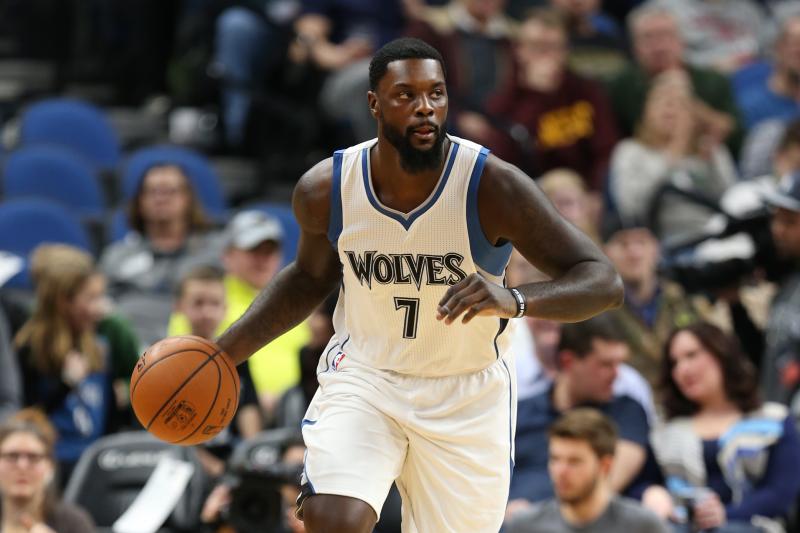 Roughly four seconds (okay, four games), into his time with the Minnesota Timberwolves, Lance Stephenson suffered an ankle injury that forced him onto the shelf and out of the team's immediate plans. He was on a 10-day contract, and there would not be a second one coming, at least not then.
But it's coming now, per the Associated Press' Jon Krawczynski:
Wrote on Monday that Lance STEPHENSON's 2nd 10-day was imminent. Wolves putting him thru final steps of ankle rehab and he'll be back

— Jon Krawczynski (@APkrawczynski) March 8, 2017
Stephenson still projects as weird fit beside so many ball-dominators. Point guards Ricky Rubio, Kris Dunn and Tyus Jones are all best suited when left to their own devices, and Andrew Wiggins is better off on-ball as well.
But Zach LaVine's ACL injury makes it possible to blend in a ball-dominator such as Stephenson. He can be a terror off the bounce, is able to soak up time as a secondary playmaker and, if Minnesota is lucky, might regain the shooting chops he displayed with the Indiana Pacers in 2013-14, when he shot threes at a high enough clip (35.2 percent) to make opposing defenses uneasy.
The prospect of Stephenson's versatility is even more important to a Timberwolves squad that ranks 23rd in points allowed per 100 possessions, according to NBA.com. They have gone through stretches of competency and currently place second in defensive rating since Feb. 15, but they could use a pesky perimeter.
Stephenson, if healthy, is just that. And who knows, maybe he'll fit in so well, the Timberwolves will get a nice, affordable long-term piece out of this experiment.