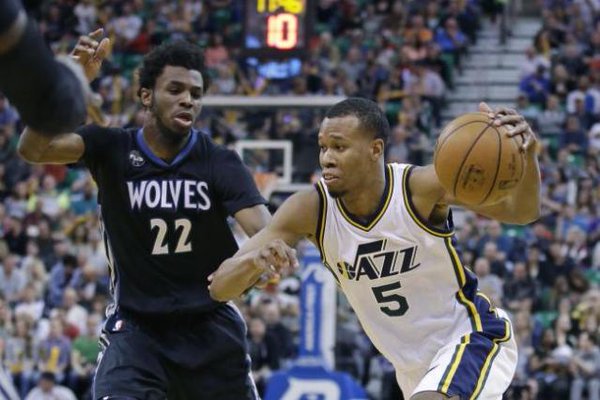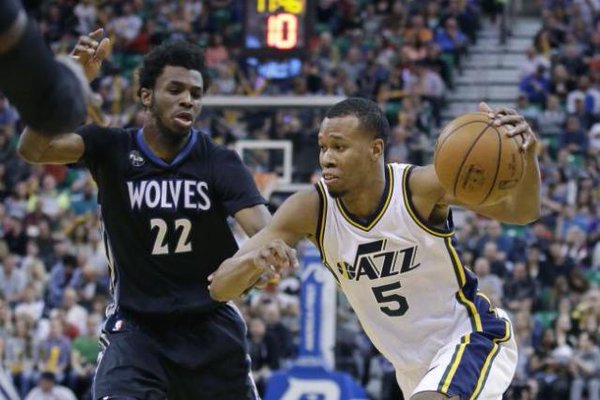 YOU GUYS: The Utah Jazz might be getting—pauses for effect—healthy(!!!!!!).
No team except for the Los Angeles Clippers have been more adversely impacted by injuries. And where the Clippers' issues can be isolated to freak, albeit protracted, absences from Blake Griffin and Chris Paul, the Jazz have suffered losses at pretty much every position since before the season started.
Rodney Hood's health has been the last remaining holdout in Utah's seemingly unending quest to reach full strength. I mean, even Alec Burks is playing these days. And apparently, Hood will soon be joining him, per the Associated Press (via USA Today):
Rodney Hood is hopeful he will play when the Utah Jazz return from the All-Star break against the Milwaukee Bucks on Friday night.

Hood has been out with a lateral collateral ligament sprain and bone contusion in his right knee since Feb. 1. He practiced Wednesday for the first time since getting hurt but said he's still not where he wants to be.

"The goal was to shoot for Milwaukee, but … I have to see how my knee reacts to it and see how it works tomorrow," Hood said. "I want to play that first game, but it's still not set in stone.

"I've just got to be smart so I don't keep going back and forth with it."
While sitting of the shelf since Feb. 1, Hood has missed eight games, through which Utah is 5-3. His defensive switchability will be a welcomed commodity against a struggling Milwaukee Bucks team that is long as hell—especially with Thon Maker getting more spin.
Like Hood notes, though, the Jazz needn't rush him back. They are still on track to win between 50 and 51 games, and they have the depth necessary to bridge the gap between now and his return. It's more important they get him right for the playoffs. They've already ensured themselves they won't be playing the Golden State Warriors or San Antonio Spurs in the first round, so seeding doesn't need to be a priority.
Reaching full strength for the first time all year when it matters most is.