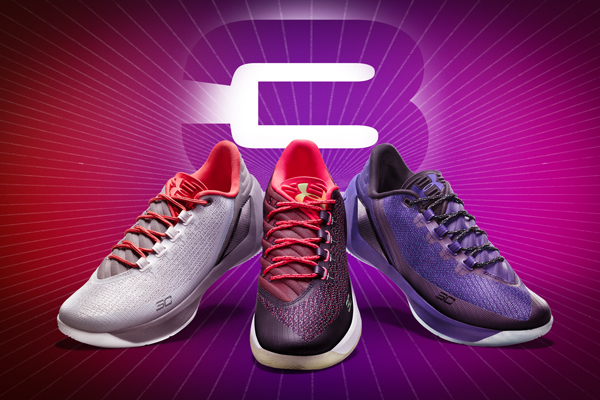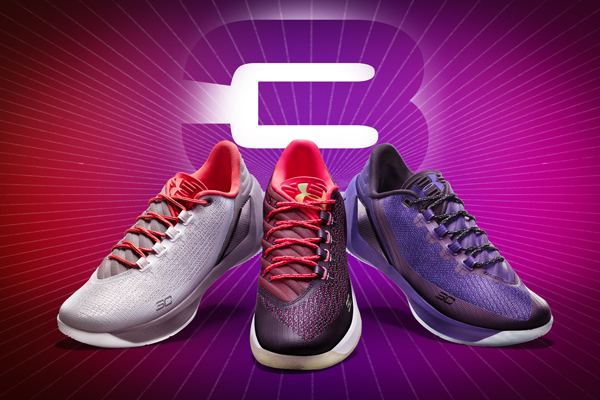 Just in time for the NBA All-Star Weekend Under Armour drops a four colorway set of Steph Curry's third signature model. The collection is headlined by the Curry 3 "Brass Band", which Steph will wear Sunday during the game.
Curry 3 "Brass Band" mid:
New Orleans is where creativity, improvisation, and individual expression reign. From the brass bands in the French Quarter to the second-line parades of Treme, NOLA's rhythm is the perfect theme song for Stephen's return to the city where he first became an All-Star.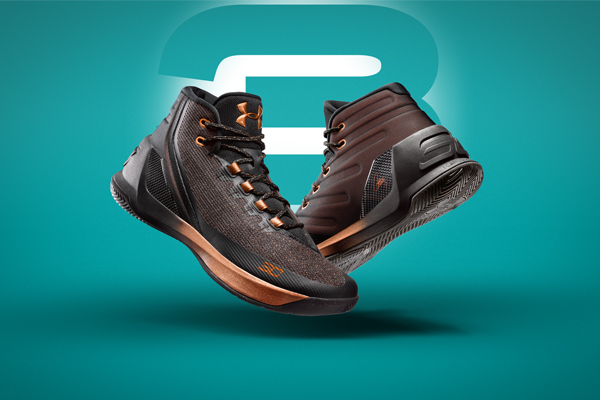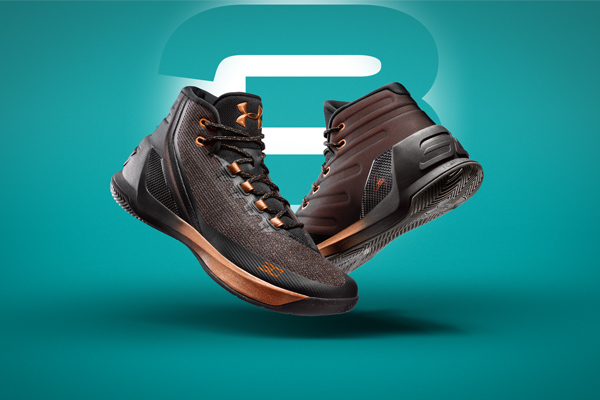 Along with the Curry 3 "Brass Band", the Curry 3 Low debuts in its first three colorways, the "122", the "Dark Horse", and the "Full Circle".
Curry 3 "122" low:
In shades of grey and red, the "122" version references Steph's college days at Davidson. On March 2, 2007, a relatively unknown point guard from Charlotte, starting for a relatively unknown college down the road, would forever cement his name in basketball lore, as he shattered the NCAA freshman record for 3-pointers, ending the year with 122.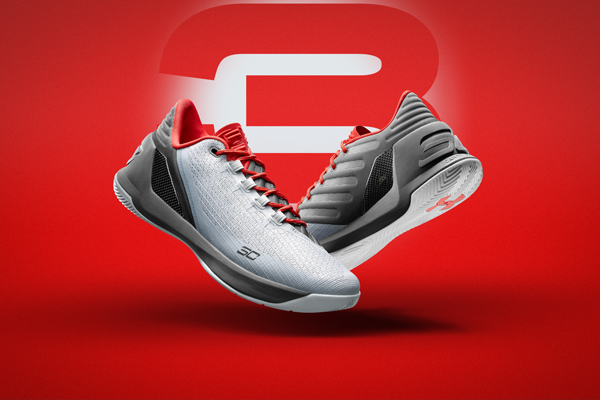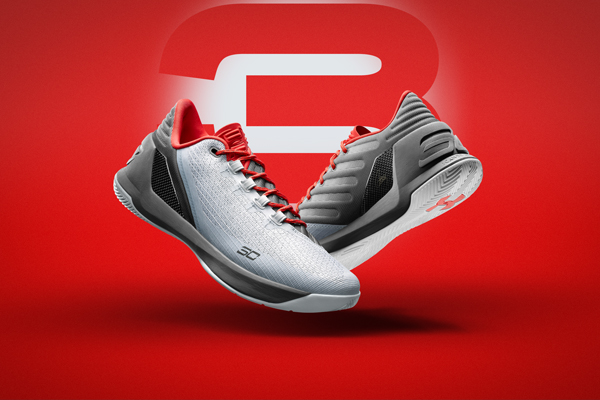 Curry 3 "Dark Horse" low:
In a Charlotte Hornets color scheme of purple and teal, the "Dark Horse" colorway pays homage to his father Dell Curry. Some lessons are hard – like your father repeatedly schooling you in a game of H-O-R-S-E. When your dad's an NBA all-star, it's even tougher. The hoop in the back of his grandparents' house in Virginia was the site of many lessons for Stephen Curry. Ultimately, it's where he honed the deadly shot that would transform the future of the game.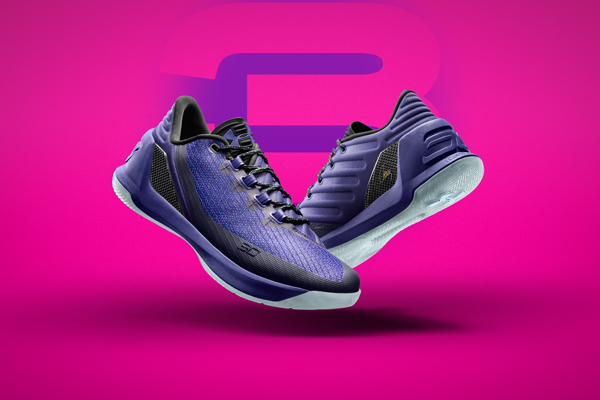 Curry 3 "Full Circle" low:
The "Full Circle" colorway in a blend of bright red, dark purple, and lime green which represents how Steph has come full circle from his first NBA All-Star appearance. Four years after being the leading vote-getter at the 2014 All-Star Game in New Orleans, Stephen returns to the Big Easy as a four-time All-Star, two-time league MVP, and a World Champion.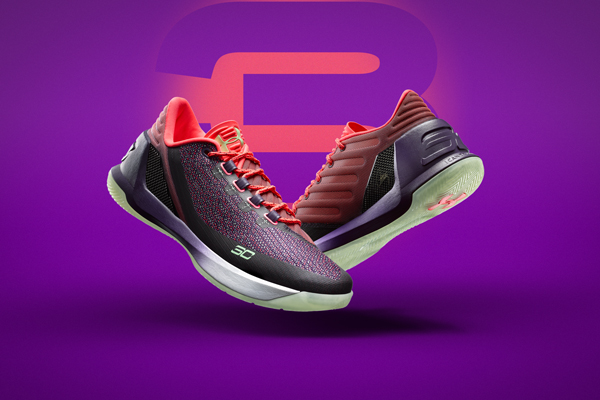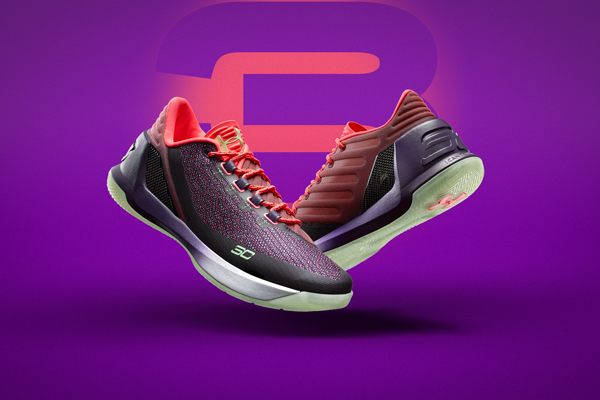 All three colorways of the Curry 3 Power of 3 release this Thursday, February 16th for $120. The Curry 3 "Brass Band" drops the following day, February 17th, for $140.
H/T THDKicks.com