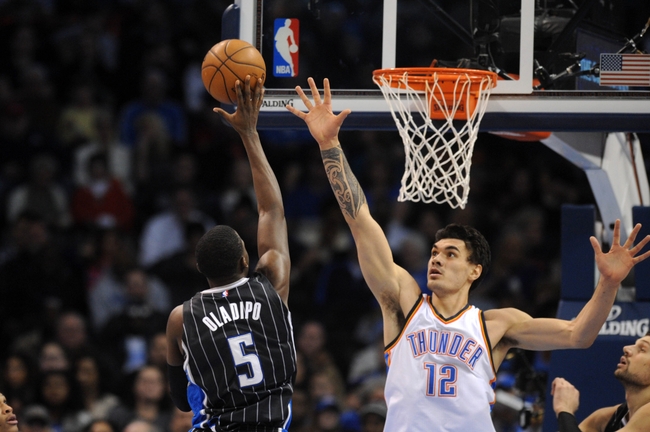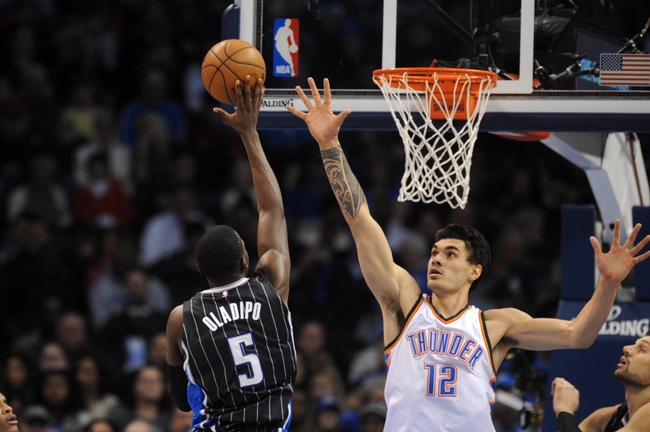 Excitement and hope is in the air this time of year as the NBA has returned and the 82 game marathon that is an NBA season is about to kick off yet again. Along with the start of the season comes another yearly event that can determine the future of many franchises and how committed they are to their young talent, the contract extension deadline for players coming off of rookie contracts.
Thus far two members of the 2013 class have cashed in with big deals to avoid entering restricted free agency, C.J. McCollum, who signed a four-year, $106 million contract and Giannis Antetokounmpo, who signed a four-year, $100 million extension.
The fact that McCollum was the No. 10 pick and Antetokounmpo was the No. 15 pick of the 2013 NBA Draft class and are the only ones with an extension thus far shows how weak and unique the class has been thus far.
Here are some other guys from this class who could potentially get an extension before the October 31 deadline this season:
Victor Oladipo
Oladipo has proven to be a solid two-way player and high level athlete at the two-guard position, but never quite lived up to being the franchise cornerstone in his first three seasons that the Magic were hoping he would be when they drafted him with the No. 2 pick. Now teaming up with Westbrook and joining more of a playoff contender could do a lot to reveal what Oladipo's ceiling actually is and therefore what his market value should be. I highly doubt the Thunder will break the bank for Oladipo before seeing him on the floor and in there system so I think he will enter restricted free agency this off-season.
Otto Porter Jr
Porter is a guy who dealt with serious injury issues his rookie season and had a slow start in year two before having a great 2015 postseason. Porter progressed and proved his worth as a starter and 3-and-D sort of player last season doubling his numbers across the board in 33 percent more minutes. You get the feeling that the Wizards want to see more of Porter and what his potential ceiling is before committing to him with a bigger long-term contract after paying up for injury prone Bradley Beal. Porter won't get an extension before the deadline in my opinion, but he will develop and increase his value on the restricted free agency market this off-season.
Nerlens Noel
Noel was far more productive in less minutes in what amounted to be his sophomore season, including a six percent increase in field goal percentage. He is built to be an athletic, pick-and-roll defender and rim protecter in today's NBA and can have great value even without a refined offensive game. With the uncertainty of his or Jahlil Okafor's future in Philadelphia and the team excited to finally see Joel Embiid on the court means that there is zero chance he gets an extension by the deadline.
Kentavious Caldwell-Pope
Caldwell-Pope is an interesting case as someone who played 36 minutes per game last season saw his scoring and field goal percentage increase last season but his three-point percentage drop by five percent. He is a very good defensive player and is a plus offensive and defensive player. He defended Steph Curry as well as anybody not named Avery Bradley last season. I feel like the Pistons could get something done with Caldwell-Pope in the next few weeks because they know his value will only increase this season. I say he gets an extension by October 31.
Steven Adams
Steven Adams flashed his big game ability and massive potential to be the ideal center for any team in the current NBA. A tough as nails brute who does the dirty work underneath but has the agility and awareness to defend the pick-and-roll and switch out on guards while protecting the rim and controlling the glass. He also is developing into a very effective pick-and-roll finisher and seems to be someone to build around in this new era of Thunder basketball post Durant. I think the Thunder know what they have and will decide to pay up now for Adams rather than risk him hitting restricted free agency and receiving a monster offer elsewhere when more of their money could potentially be tied up.
Gorgui Dieng
Dieng was one of a few players that had a positive plus/minus on the floor for the Timberwolves last season. He has proven to be a very good rebounder and paint defender as a rotational big for the Wolves in 25 to 30 minutes per game. He was a +2.4 in defensive plus/minus in 2015-16 and is entering his prime at the age of 26. I feel like his market in the current NBA is in the range of a John Henson who got about $12 million per season with his contract extension. I think the T'Wolves would be willing to invest that in Dieng for the future as a valued role player, but until they figure out how they will dump the salaries of Ricky Rubio and Nikola Pekovic, I don't see Dieng getting paid until Minnesota matches any offer on him in restricted free agency.