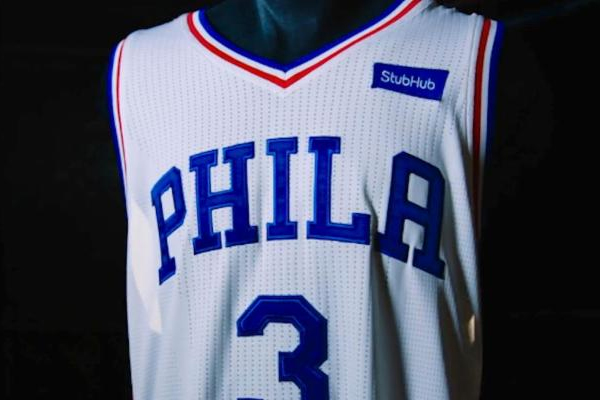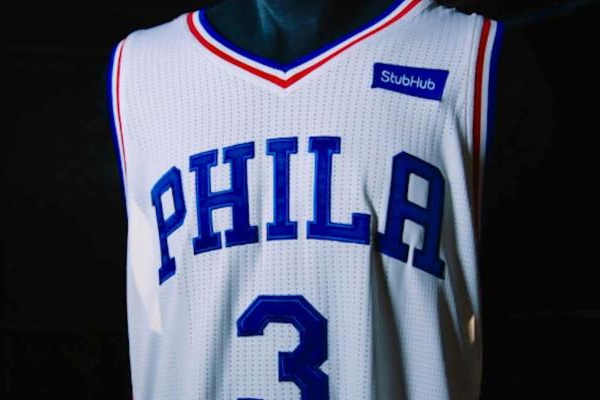 We've known for quite some time now that the NBA would be allowing advertising on the front of team jerseys. This will be a thing beginning in the 2017-18 season. The NBA is usually a trendsetter with marketing ventures, but it's still up for debate as to whether or not this is a good thing. Monetarily? Sure. Visually? Not so much.
The Philadelphia 76ers are the first team to strike a deal with an advertiser and we actually have an idea of what the advertisements will look like on their jersey, thanks to Darren Rovell on Twitter.
BREAKING: @Sixers sign 1st jersey ad deal in North American major sports, 3-year deal with @StubHub pic.twitter.com/EZa52rQEQm

— Darren Rovell (@darrenrovell) May 16, 2016
This makes NBA purists cringe, but as long as it keeps the league afloat, and the patches don't get much bigger than that, then fine. It's only a matter of time before the other U.S.-based leagues follow suit.
Sources with knowledge of the deal say the team has sold all three seasons at $5 million a year, with the option to extend the contract with StubHub should the league continue to allow the 2½-by-2½-inch logo patch to be on the jerseys in the future.

"We are about being first, being different, being innovative and getting to market at quickly as we can," 76ers CEO Scott O'Neil said. "We're thrilled that the NBA has decided to be an innovator among the major sports leagues in this country, we're happy that we will be the beneficiaries, and we know that being first here will drive value for our partner."
H/T: ESPN