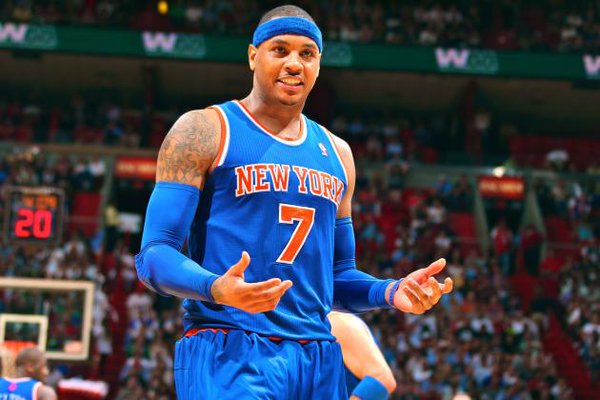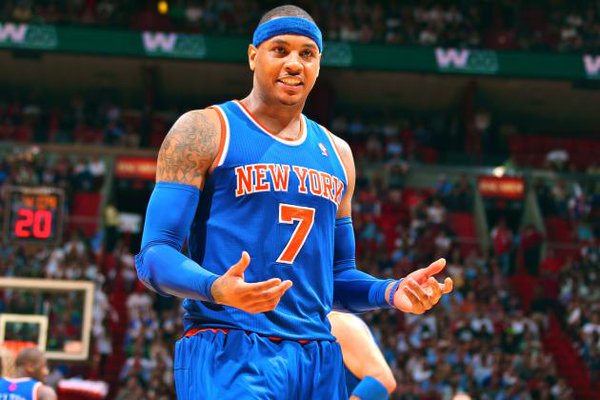 Carmelo Anthony is excited for Jeff Hornacek to start coaching the New York Knicks. We know this.
But that doesn't mean he influenced team president Phil Jackson's decision. Because he didn't.
As relayed by Keith Schlosser of SNY.TV:
Anthony said team president Phil Jackson didn't speak to him about Hornacek. "Whatever Phil did, he did on his own," said Anthony, who had expressed a desire to be consulted about the hire.

Despite his multiple requests to be included, one could have easily predicted that Jackson wasn't going to openly seek Anthony out for his opinion.
This is predictable. That doesn't make it right. It doesn't make it wrong, either.
Superstars should be clued in on the coaching search, and Anthony has openly asked to be involved in such a process in the past. If Jackson really wants him to feel like he's a part of the future, it would be good to at least keep him apprised of the coaching search, in addition to letting him help court free agents.
Then again, Carmelo Anthony is approaching his 32nd birthday. The Knicks cannot be making these decisions because of him. That would be irresponsible—disingenuous to them building a future that extends beyond him.
But it's also important that they use him, or that they at least give the appearance of valuing his input on these matters. Like or not, Melo is an ambassador for the Knicks and the city of New York. Treating him right is a message to other stars that the Knicks don't skimp when it comes to their own. And, to be honest, it's not a message they're currently sending, even if the decision to hire Hornacek rather than Rambis is the right one.