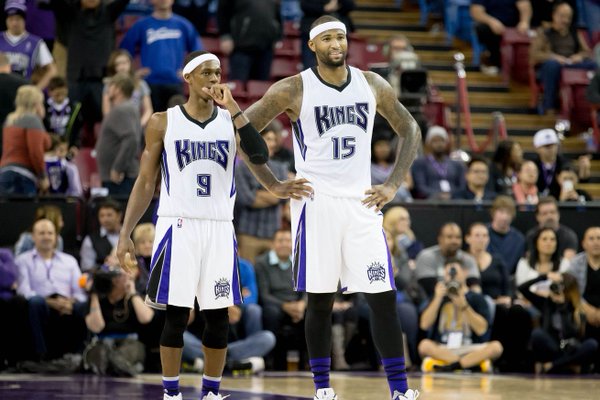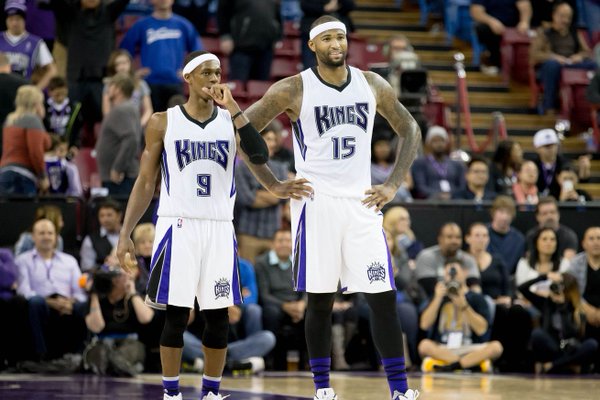 Are the Sacramento Kings tanking to end the 2015-16 regular season, or are they just really bad?
Is it both?
Sacramento has won its last two games and is currently in a three-way tie with the Milwaukee Bucks and Denver Nuggets for the eighth-worst record in the NBA. As it would happen, the Kings owe a top-10 protected pick to the Chicago Bulls; if they don't land inside the top 10 of the lottery, Chicago gets their pick.
Win or lose against the Houston Rockets, who are still chasing a playoff berth, on Wednesday night, and the Kings will still be on course to keep their selection. But losing would make it so much more likely—especially of one or both if the Nuggets and Bucks lose their Wednesday night matchups.
Hence the following, per CSN California's James Ham:
Kings confirm that Rajon Rondo, DeMarcus Cousins, Darren Collison, Omri Casspi and Marco Belinelli are all OUT for tomorrow in Houston.

— James Ham (@James_Ham) April 13, 2016
Now, Rajon Rondo has missed each of the last three tilts. DeMarcus Cousins has been in and out of the lineup recently. Omri Casspi has missed the last five games. And Marco Belinelli hasn't played since late March. They are all probably ailing from something this late into the season. It wouldn't make sense to risk further injury just to play in a game that has no playoff implications. The Kings have plenty off kiddies who deserve run, and this is what lottery-bound squads are supposed to do: experiment.
Still, even if all of those players were in good health and wanted to play, you have to wonder if they would. The stakes are sort of high for Sacramento's lottery chances. They should be able to keep this year's first-rounder no matter what, but a loss would take more worry out of the equation.
Luckily for the Kings, they're set up to lose.