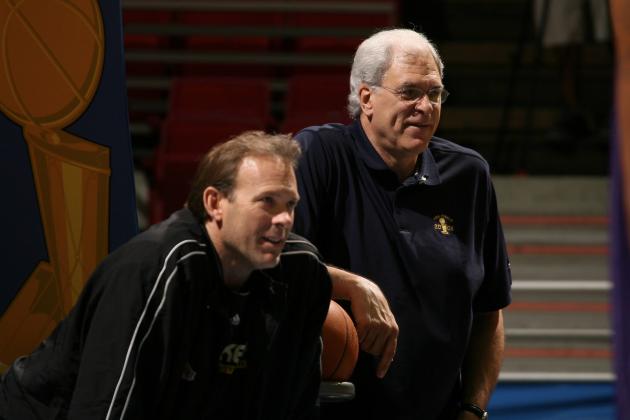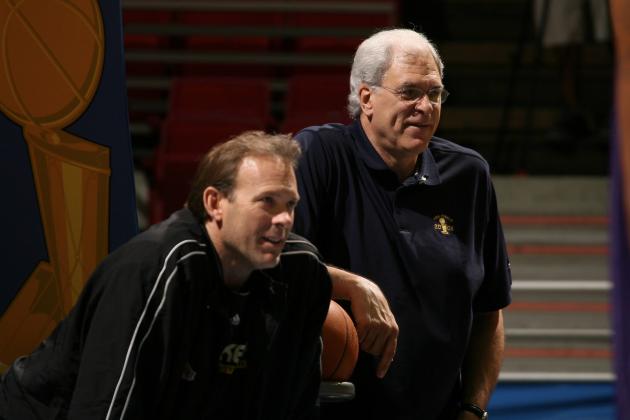 Whether or not Phil Jackson will eventually coach the Knicks has been a hot topic ever since he took the job. After he fired Derek Fisher several weeks ago, those rumors surfaced again, but he shot them down.
Then, yesterday, it was reported that perhaps Jackson would be interested in coaching only the home games for the Knicks. That was an idea that didn't exactly make sense to Carmelo Anthony.
But today, he piped up and re-instilled confidence in the fact that Kurt Rambis is the coach.
I think he's perfectly capable of doing that," Jackson said when asked if he wants Rambis to be coaching the Knicks. "We've talked many times over the past four or five years about the obvious record that is created behind his coaching in Minnesota and that puts a black mark on his coaching ability at first glance.

"But he has a way of handling players. He's relaxed yet he has the ability to keep them focused on the important parts of it. He's a defensive-oriented guy. I had him as my defensive coordinator for my teams in 2007, eight and nine. And I think he has a real good handle on that part. So we'll see how they go."
H/T: NY Daily News