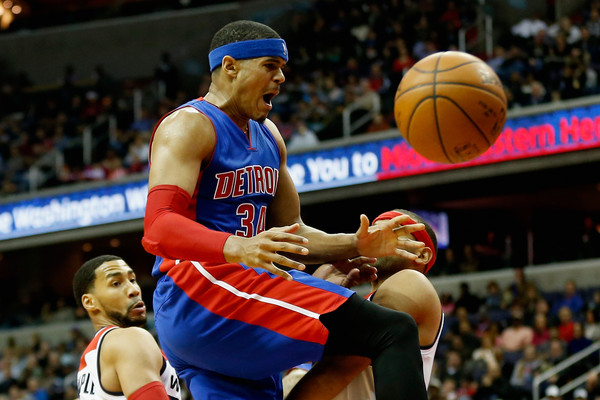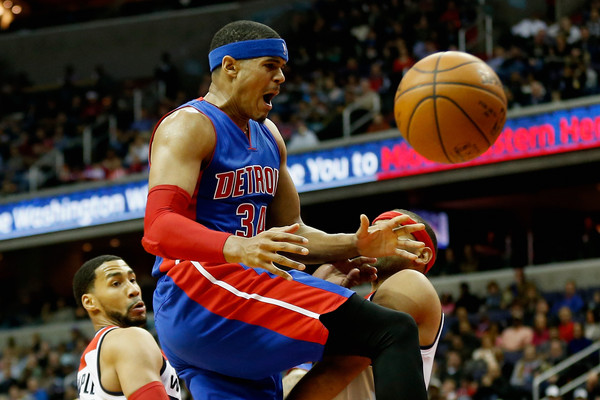 Even though the Detroit Pistons are still sitting on the outskirts of the Eastern Conference's playoff picture, head coach and president Stan Van Gundy is happy with the makeup of his team.
Especially now that they have Tobias Harris.
From Pistons.com's Keith Langlois:
"He's a really smart guy. He's got a great temperament," Van Gundy said. "He's a good team guy. I don't know what the players would say, (but) to me, it feels like he's been with us all year. You're not feeling like you've got a new guy that's acclimating. You feel like he's been here all year, even in terms of the way he relates to his teammates."

Even with Monday's clunker, Harris is averaging 16.9 points and shooting better than 50 percent for the Pistons. Until a 0 of 4 shooting performance from the 3-point arc at Washington, he was also above 40 percent from distance for the Pistons.

"It's actually been a pretty seamless transition," Van Gundy said. "He's unselfish. He's been efficient. He hasn't needed an inordinate amount of shots to get his stuff done. He moves the ball pretty well. It's actually been pretty easy."
Van Gundy is not overstating the fit. Yes, the Pistons are fresh off a beatdown handed to them by the struggling Washington Wizards. And sure, their offense is inconsistent, their defense bending, their playoff hopes wavering. But Harris, 23, is having an immediate impact on their performance, specifically inside the starting lineup.
The Pistons' starting lineup is the engine that makes them go. The combination of Reggie Jackson, Kentavious Caldwell-Pope, Marcus Morris, Tobias Harris and Andre Drummond has, to this point, been a statistical dream—even after the team's clunker against Detroit.
Prior to Monday night's loss, those five were outscoring opponents by five points per 100 possessions when on the floor together. That net rating would rank among the five best in the NBA, and their offensive rating (110.5) would check in at second, according to NBA.com.
Those numbers have plummeted in the wake of that loss to the Wizards, but the sample size is small and will fluctuate a lot in the early going. It's more important that Harris is part of a lineup with that potential at all. His three-point percentage has climbed since arriving in Detroit, and he is once again proving to be a deadly shooter off the catch.
The Pistons might still miss the playoffs this season. But, at 23, with three years left on his deal, Harris was a long-term gambit—one that already looks as if it's going to pay Detroit huge dividends.