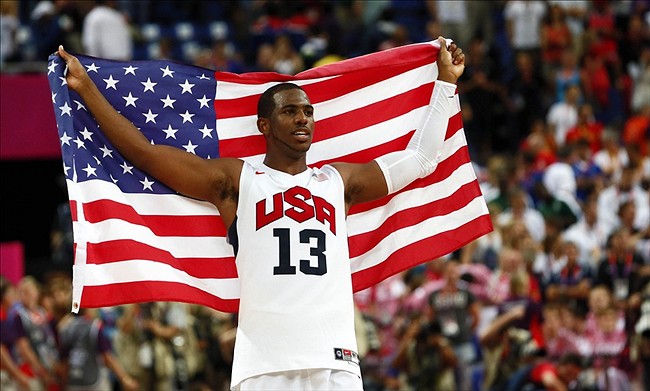 Chris Paul announced to Sports Illustrated writer Lee Jenkins (the guy who broke the LeBron returning to Cleveland story) that he will withdraw from competing to make the 12 man roster that will represent the U.S. in the Rio Olympics this summer.
Paul told Jenkins that he feels like his body could use the extra time and rest.
Report: Chris Paul withdraws from consideration for 2016 Olympics

STORY: https://t.co/W5qmIl8M1s pic.twitter.com/m58h01vQHJ

— NBA.com (@NBAcom) March 29, 2016
Chris Paul is turning 31 in May and has played in 68 of the Clippers 73 games thus far this season, basically averaging 20 and 10 and leading a Clippers team that has been without Blake Griffin since Christmas.
He has already won two gold medals for Team USA, one in the 2008 Beijing games and the other in the 2012 London games. He has also been one of the Team USA basketball leaders for the past 8 years.
Team USA has an abundance of potential guard talent to utilize in their pursuit of gold once again, but not having the best pure point guard in the NBA and one of its leaders won't help its case.
This is a very savvy move for Chris Paul in my opinion. Point guards can have a shorter shelf life than other positions and he is entering a stage in his career where any extra mileage or wear and tear on his body that is not in the pursuit of an elusive NBA title isn't worth it. Paul's absence should and most likely will open the door for a younger star like Damian Lillard to be invited to the Team USA Training Camp in July and earn a spot on the team.
Chris Paul now joins Anthony Davis as two returning members from the 2012 Olympic team that will not be participating in Rio.