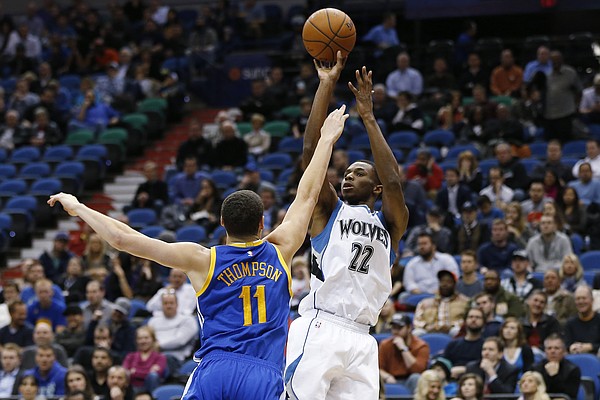 One of the biggest knocks on Andrew Wiggins coming out of college was that he lacked killer instinct to the point that he was timid.
So much for that.
Not only has Wiggins' free-throw rate exploded as a result of his constant forays into the paint, but his approach to improving his inconsistent jumper is, per Jon Krawczynski of the Associated Press, very J.R. Smith-esque in its shamelessness:
Wiggins working hard on improving perimeter jumper. Taking more of them. "If it's not there, sometimes I'll shoot it anyway."

— Jon Krawczynski (@APkrawczynski) March 28, 2016
Whatever works for ya, Andrew.
And this is working.
Wiggins is shooting nearly 41 percent from downtown since February, compared to the 23.5 percent he was shooting from long range before then. And get this: During that time, the Minnesota Timberwolves, while a whatever 11-14, have a top-five offensive rating, according to NBA.com, putting them just ahead of the—gulp–San Antonio Spurs.
This reinforces the notion that the Timberwolves, bad as they may be, are on the verge of something special. A better defense is a must, and interim head coach Sam Mitchell doesn't appear to be the long-term answer on the sidelines. But if Wiggins permanently establishes himself as a dangerous outside threat, in addition to improving as a facilitator, then Minnesota is going to be more than just fine sooner rather than later.