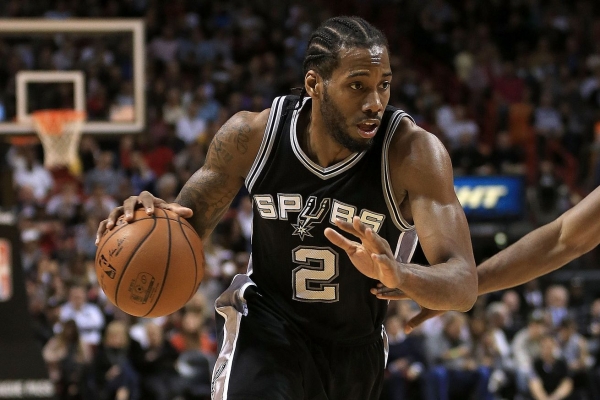 Stephen Curry who?
That's what the (totally made-up) tattoo on San Antonio Spurs sophomore Kyle Anderson's neck reads. Or something.
See, while Curry is the overwhelming favorite to win his second consecutive MVP award, Anderson thinks the honor should actually go to Kawhi Leonard (h/t HoopsHype):
Good win tonight. always fun to watch/be apart of! That man Whi is looking like the best player in the league!! #MVP

— SLOWMO (@KyleAnderson5) March 24, 2016
Well, at least it's not like Anderson would be biased or anything.
Oh, wait…
Look, this year's MVP race would be epic if Steph didn't exist. Arguing in favor of LeBron James, Kevin Durant, Russell Westbrook, Kyle Lowry, Draymond Green and Kawhi Leonard would have been awesome. Exhausting, yet awesome.
But Curry does exist, and there's no way he releases his irreversibly tight grip on the Maurice Podoloff Trophy now. Basketball-Reference gives him a 70.6 percent chance of earning the distinction yet again, and that's probably a conservative projection. He is the most valuable player on the best team in NBA history. For everyone else, including Leonard, there's no coming back from that.