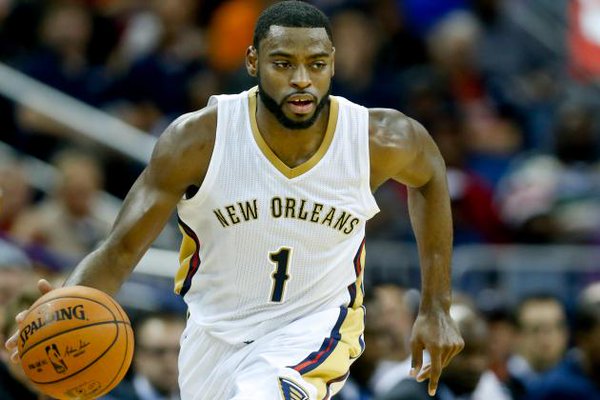 The New Orleans Pelicans' season of misfortune is raging on.
Tyreke Evans sat out during a Monday loss to the Memphis Grizzlies after, per a team announcement, experiencing pain in his right knee:
Tyreke Evans experienced right knee soreness during his pregame warmup and consequently will not play in today's game at Memphis.

— Pelicans PR (@PelicansPR) January 18, 2016
Welp.
Evans has already missed roughly half of New Orleans' season. He wasn't ready to start the year after undergoing arthroscopic surgery on the same knee that forced him to the sidelines against Memphis.
So, you know, uh-oh.
It's unclear how much, if any, additional time Evans will miss, but the risk of him sitting out further is disastrous news in itself. The Pelicans are a net-plus with him on the floor, according to Basketball-Reference—a borderline playoff team. They have yet to give up on this season, largely because a 13-27 start has left them just 4.5 games outside the postseason picture. After canning head coach Monty Williams in favor of Alvin Gentry, they appear hell-bent on giving chase to an eighth-place playoff berth, even if that only means suffering yet another first-round exit while forfeiting their presently strong opportunity of landing LSU's Ben Simmons in the NBA draft.
Any time Evans misses could, of course, force the Pelicans to pivot. They have been bombarded with injuries, and while the Western Conference isn't as prolific as it was last season, it's only a matter of time before the Pelicans realize this is a lost campaign.