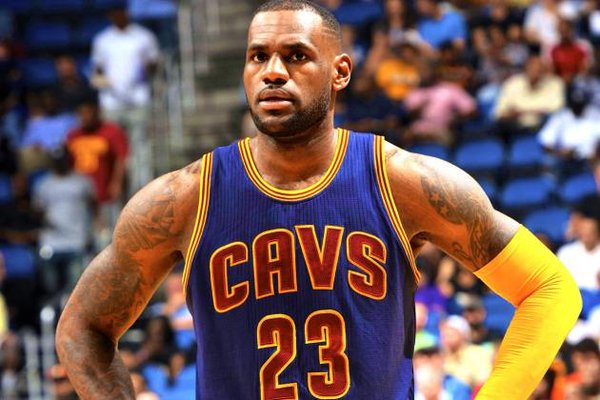 Is runner-up fatigue a thing?
LeBron James sure thinks so.
Championship fatigue is a more accepted phenomenon. It's when reigning NBA champions struggle to find inspiration and drive and the motivation to play at full tilt every night following their title-toting campaign the year before. Health plays a part too, since extensive postseason pushes take a toll on the body, but the mental barriers that come with winning dominate the discussion.
Success breeds satisfaction; satisfaction gives way to complacency; and complacency engenders failure.
If there was anything that would derail the 2015-16 Golden State Warriors, who won 67 regular-season contests and a championship last season, it would be that. They are great but still human. And people get pleased. The idea of them falling into a cruise-control-like sense of security wasn't farfetched.
Twelve straight wins later, it kind of is. The Warriors are rolling, ostensibly prepared to challenge the 1995-96 Chicago Bulls' record of 72 regular-season victories.
Championship fatigue has not found them.
It has, however, creeped its way into the Cleveland Cavaliers locker room, according to LeBron James (via ESPN.com's Dave McMenamin):
LeBron: "We lost in the Finals. We didn't win. We lost. And the team that beat us looks hungrier than we are. It shouldn't be that way"

— Dave McMenamin (@mcten) November 18, 2015
Lebron James' comments come on the heels of back-to-back losses. The Cavaliers have dropped two consecutive games to the Milwaukee Bucks and Detroit Pistons, and they've made a habit of letting opponents hang around, often with leads, well into the fourth quarter. It's at that point they turn to LeBron, who then tries to take over after investing a majority of the game in depending on his teammates to hit catch-and-shoot treys.
It's a shaky model at best, one that won't displace the Cavaliers from first place in the wide-open Eastern Conference, but one that also won't give them a puncher's chance at beating a team like the Warriors in June.
Kyrie Irving's and Iman Shumpert's eventual returns should help, making life easier on both Kevin Love and James. But LeBron seems to think that the Cavaliers' struggles—insofar as an 8-3 team can be struggling—are rooted in a flimsy mental approach.
Are he and his teammates tough enough to reverse course, realizing that they haven't won anything and, therefore, haven't proved anything? We'll soon find out.