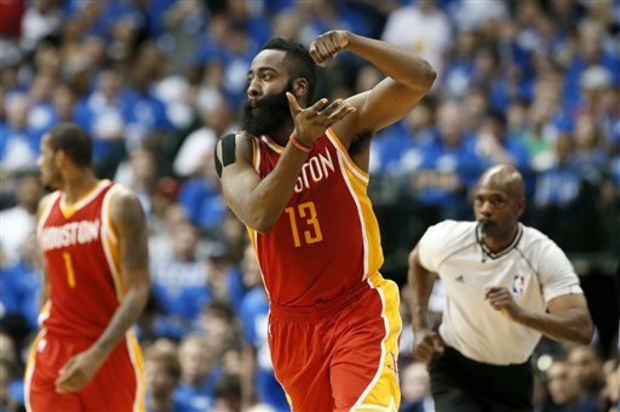 Confidence is an absolute must for a top-flight NBA player. That's why it seems like every other day we hear a player profess he's the best player in league. Some have legitimate reason to believe so, while others like the sound of their own voice.
James Harden has jumped into the mix as well. Harden still sounds kind of bitter about being runner up for MVP, and he has every right to be. But if it's any consolation, Harden as voted MVP by his peers in the first ever Players Awards.
"I am the best player in the league. I believe that," he said. "I thought I was last year, too."

There's so many factors. I led the league in total points scored, minutes played. Like I said, I'm not taking anything away from Steph, but I felt I deserved the Most Valuable Player. That stays with me.
H/T: NBA.com