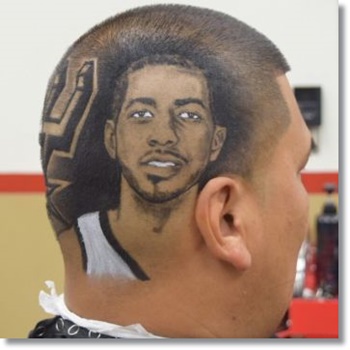 Undoubtedly one of the biggest off-season free agency pick-ups was 4 Time NBA All Star LaMarcus Aldridge switching teams from Portland to San Antonio, a move which could potentially keep the 5 Time NBA champion Spurs relevant and in the title hunt even after Tim Duncan and Manu Ginobili retire.
The acquisition of Aldridge gives the Spurs the modern version of the "Twin Towers", once made famous by the Houston Rockets with Ralph Sampson and Hakeem Olajuwon and ironically with the Spurs' Tim duncan and David Robinson back in the late 1990's
With the core of the Spurs Duncan, Ginobili, and Tony Parker all now in their mid to late 30's, many were wondering how much longer one of the NBA's all time best trios can play together, as Duncan and Ginobili are clearly reaching the end.
The 33 year old Parker can still use his speed to get up and down the court with the best of them and will likely be the veteran alongside Aldridge and former 2014 NBA Finals MVP and 2015 NBA Defensive Player of the Year Kawhi Leonard, as the focal point of the franchise in the coming seasons.
On Friday, the Spurs officially introduced LaMarcus Aldridge to the media but one fan took his die hard rooting for San Antonio to another level when he got this amazing haircut of Aldridge and the Spurs logo, etched into his head by skilled San Antonio barber Rob Ferrel, also known as Rob the Original. You can check out a video of the Aldridge cut here.

He's arguably one of the nation's most well known custom haircutters, recently going on the Queen Latifah Show, and has done some amazing cuts depicting the G.O.A.T Michael Jordan, Lebron James in the Finals, the hit show Empire, and most memorably the amazingly lifelike Tupac Shakur cut…..
Allen Moll has been a lifelong NBA and NCAA College Basketball fan who watches and studies games religiously, and coaches youth basketball in his native Lehigh Valley region of Pennsylvania. Allen has also provided content to Bleacherreport.com, Upperdeckblog.com, Cleveland.com, CSN Philly.com, Buckets Magazine, Balltribe.com, in addition to being a tenured NBA and NCAA columnist for TheHoopDoctors.com.