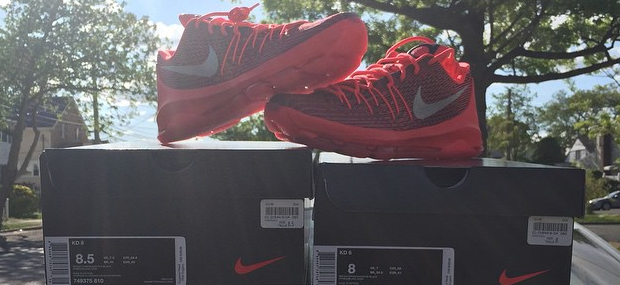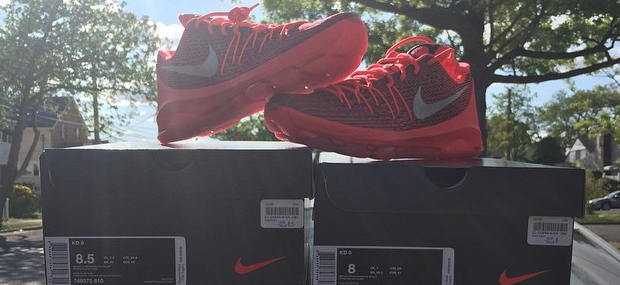 Getting sneakers before their release date has always been something that footwear aficionados are after. But at what cost?
As the story goes: two employees (Calvin Nelson & Audley Russell) of JFK Airport in New York City intercepted a box of the upcoming Nike KD8 as they made their way from Taiwan to Canada.
Note that the NY Daily News makes it seem as if the two JFK workers was both in on the intercepting the package while the Inquisitr says that Nelson only bought the stolen pairs and that Russell acted alone in the theft.
Whatever the logistics, these two guys agreed to terms of a transaction that left Russell with his size in the KD8s and Nelson with the rest. Russell did go on record to say:
He gave me $80 to $100 a pair. I didn't know how hot the sneakers were. I would have asked for more money
Nelson took to the @SNKR_BASE Instagram page and posted a multiple pictures of a full size run (sizes from 7 to 13) of the KD8s; providing not only the first look at this upcoming Kevin Durant sneaker, but also the actual retail box.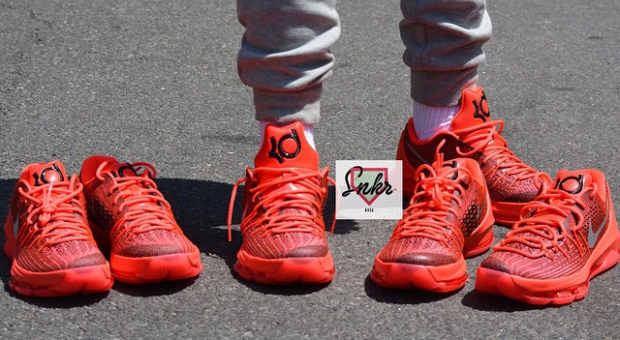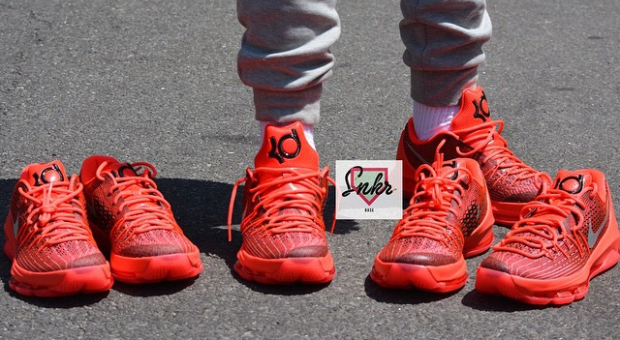 This was big. Not even a full 24 hours after these images & videos of the Nike KD8 were posted to Instagram, Nike and Kevin Durant released line imagery of the KD8 thru their social media accounts; in my opinion to neutralize the sting of the early looks that spread all across sneaker media.
This content was everywhere; even we featured a lot of it and made mention to Nike publishing imagery earlier than their scheduled rollout.
It is amazing how a single person could affect the sneaker rollout process of the most dominant sportswear brand in basketball today. According to the pictures, the Nike KD8 will retail for $200 and is rumored to be announced the week after the 'What The…" KD 7 releases.