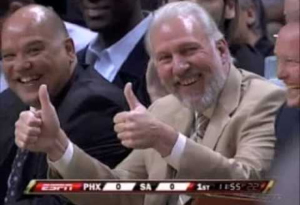 While effective, the Hack-a-Shaq strategy can really make ones eyes bleed. It can slow down a game to a screeching hault as we saw in the third quarter of some games in the first round of Clippers-Spurs. Gregg Popovich would sometimes go to that strategy in the third quarter which made the games tough to watch.
Next year, this strategy may be no longer, as the NBA is discussing doing away with it.
Rather than outlawing intentional fouling, the more likely scenario is for a consequence to be written into the rules. For example, an intentional foul away from the ball would result in a technical foul shot and possession. Thus, the end of Hack-a-Whoever as we've known it.
H/T: CBS sports