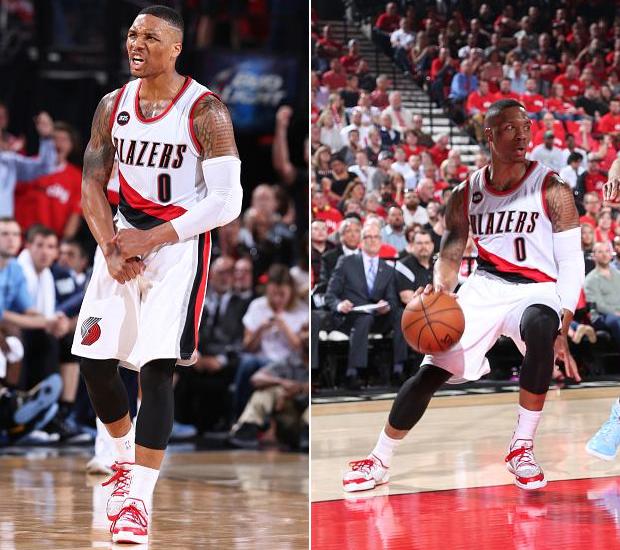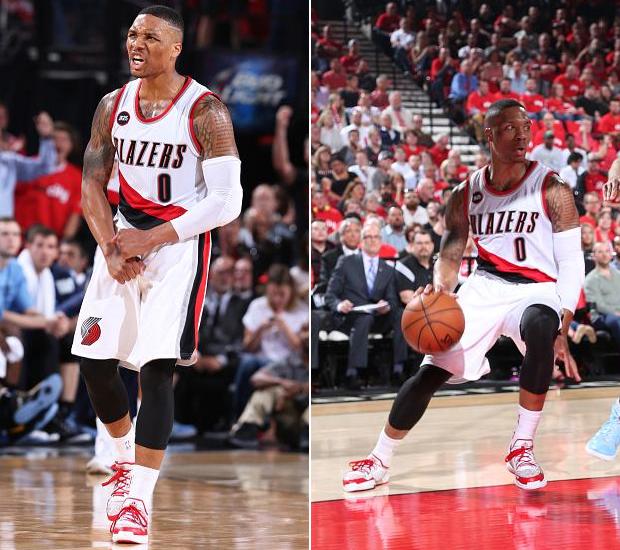 Who knew Robin Lopez was artistic?
In a season-saving Game 4 win against the Memphis Grizzlies, Robin Lopez customized a adidas DLillard 1 for Damian Lillard by freehand drawing on them. This isn't the first time that Lopez has taken his talents to sneakers as he has customized adidas sneakers for himself for the last two season (included the adidas FutureStar pair in Game 3) and even wore a new creation of his own last night on a indistinguishable pair.
During Game 4 of the Trail Blazers/Grizzlies series, Damian Lillad racked up 7 assists and 2 rebounds to go along with his 34 points; his current NBA Playoff high and the first Blazers in the post season this year. Was it the shoes?