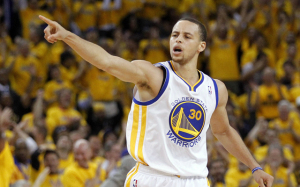 Greatness doesn't come around very often. When it does, we sometimes manage to stop appreciating what some athletes are capable of accomplishing on a regular basis.
We've done it to LeBron James, particularly since "The Decision."
Yeah, he was a hometown hero who carried the Cleveland Cavaliers to the 2007 NBA Finals. Yeah, James bolted for the Miami Heat before he could bring a title to the Cavs. Yeah, he was the final, most important piece to a dominant "Big Three." Yeah, after succeeding in Miami, James returned home to finish the job.
But James had no business propelling the 2007 squad to an Eastern Conference championship. That team was simply terrible without him. The small forward racked up 25.1 points, 8.1 rebounds and 8.0 assists per outing throughout the postseason.
He guided the Heat to four straight opportunities to win a ring, a feat only two franchises—1982-1985 Los Angeles Lakers and 1984-1987 Boston Celtics—had accomplished since the NBA-ABA merger. James won a pair of Finals MVPs, becoming just the 10th player ever to win multiple.
Going back to Cleveland was an admirable decision. The "Akron Hammer" showed loyalty does exist at the professional level, even if only as an exception to the rule. The Cavaliers are the second-best team in the Eastern Conference and have a legitimate chance to appear in the final round this year.
"A lot of people are starting to compare other players to him and they're not even on the same level as him," new teammate Kendrick Perkins said of James, via Chris B. Haynes of Cleveland.com. "I'm just telling him to be great. I'm letting him know that it's on him to go out there and show the world once again who the man is."
The simple truth is James remains the NBA's elite standard. He'll certainly finish his career as one of the best players in league history.
Stephen Curry will likely never reach LeBron levels, but that doesn't take away from the Golden State Warriors' superstar's greatness. Sunday offered a perfect example of that talent.
The MVP candidate scored just 12 points in a win over the Los Angeles Clippers, but a pair of replays will live on for the rest of the season—hopefully longer.
Los Angeles held Curry scoreless for 18 minutes, hedging him hard on screens and throwing double-teams onto the slippery guard. But then, he snapped his point-less streak with a thrilling move.
In full speed, it doesn't even look like Curry did anything special. However, that's the exact same dribble setup the Davidson product uses before hoisting a pull-up jumper. This time, he threw a nasty head-fake that sent Chris Paul, one of the league's best defenders, jumping to block an imaginary basketball.
Steph Curry straight up clowned CP3 https://t.co/h5hNTOmlRm

— gifdsports (@gifdsports) March 8, 2015
And that wasn't even Curry's best highlight of the day.
He dribbled between four defenders, through his legs, behind his back, stepped back and tossed up a fadeaway-three that splashed nothing but net.
There are but a handful of players who can accomplish what Curru did Sunday afternoon, and few others who would dare to attempt such a move, especially during a cold-shooting outing.
Steph Curry is proof that God loves us https://t.co/MOJMZjiaw1

— Diamond Leung (@diamond83) March 8, 2015
Though a common refrain from naysayers and attempted truthers was that Curry double-dribbled, the slow-motion replay proved otherwise.
The Magician ? https://t.co/lOZwVS2N9q

— Diamond Leung (@diamond83) March 8, 2015
Warriors head coach Steve Kerr threw up his arms in disbelief when Curry launched the shot.
During the ABC broadcast, Kerr, a former sharpshooter, said his reaction was, "Nine seconds on the shot clock. That's a horrible sho—great shot, Steph."
Steph Curry got Steve Kerr like… https://t.co/kNFhzEvqHX

— SportsNation (@SportsNation) March 8, 2015
Kerr did nothing but sit down and revel in Curry's greatness. And that's what we should do, too.
Appreciate Curry while he's shaking defenders when it looks like nothing. Gawk at his absurd dribble sequences. Let your jaw drop when the television shows Curry bury an unbelievable shot.
Scream a little.
STEPHEN CURRY JUST DID SOMETHING I COULD NEVER DREAM OF

— David Kenyon (@Kenyon19_BR) March 8, 2015
But no matter how you choose to react, don't forget to appreciate the 26-year-old's greatness before we phase it out like many have unfortunately done to superstars of old.
Even ones that are still around.
Unless otherwise noted, stats are courtesy of Basketball-Reference.com and are accurate as of March 9.
In addition to his work for The Hoop Doctors, David Kenyon contributes to Bleacher Report and Sportsnaut. You can follow him on Twitter: @Kenyon19_BR.