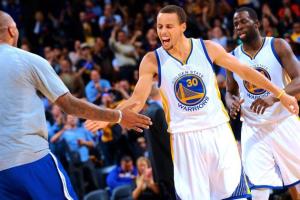 The Warriors are flying high this season and a lot of that has to do with their MVP candidate Stephen Curry.The last time these two teams faced each other, Stephen Curry went off ending the night with 51 points.
Curry only scored 22 in a 104-89 win vs the Mavericks last night, but he still put on a show. Curry's amazing handles and passing ability is why he's one of the most exciting players in the NBA. He led the NBA in All-Star votes this season and this pass shows us all why he got so many votes.
Here's a video of his insane pass to Harrison Barnes in the first quarter.
Please enable Javascript to watch this video