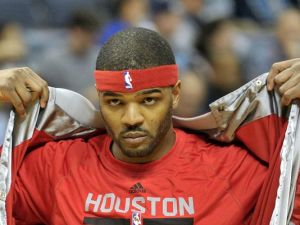 It was a thrilling Wednesday night, between two of the best teams in the western conference, as the Rockets visited the Blazers.
Both teams played with a sense of purpose all throughout, however, the Blazers managed to hold the Rockets off at the very end to come out with a 105-100 victory. LaMarcus Aldridge led the way and had the game-high of 26 points while snatching 14 rebounds, which improves their record to 42-20.
But despite this loss for the Rockets— forward Josh Smith gave them something to cheer about when he reminded everyone of his athleticism and explosiveness at the expense of Blazers' Chris Kaman, who should have gotten out of the way when he had the chance…
Rest in peace, Chris.
Benjamin Felix Santos is currently a senior college student from Manila, PH. An aspiring NBA writer, who bleeds the purpleand gold. His love and passion for the game will never die.
Follow @biefsantos