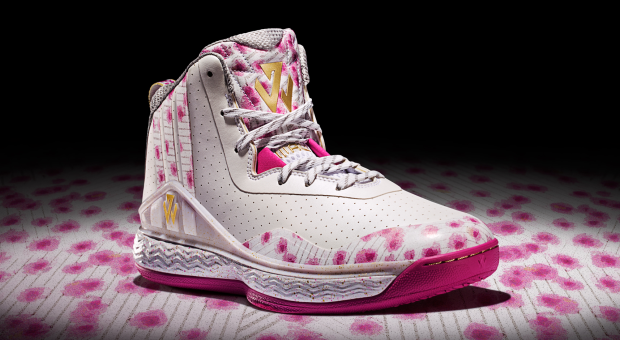 Inspired by the Cherry Blossom festival held annually in Washington DC is this new adidas JWall 1 colorway.
With the Washington Wizards looking great, there are certainly a lot more eyeballs on the team than in the previous years. With elite PG John Wall at the helm, it is only right that adidas made this 'Cherry Blossom' JWall 1 as a nod to the spring festival held in DC.
Fellow adidas signature athlete Damian Lillard also has a floral edition of his signature shoe; both players also had a similarly-themed adidas Crazy 1 (KB1) release around this time last year. Will this trend continue in 2016 with the second version of their respective kicks?
The 'Cherry Blossom' adidas J Wall 1 NOW for $115 on the adidas webstore.