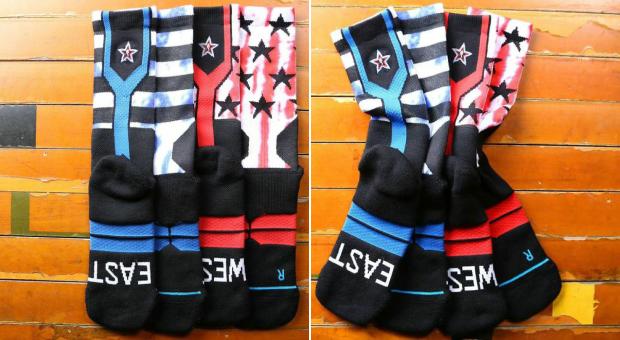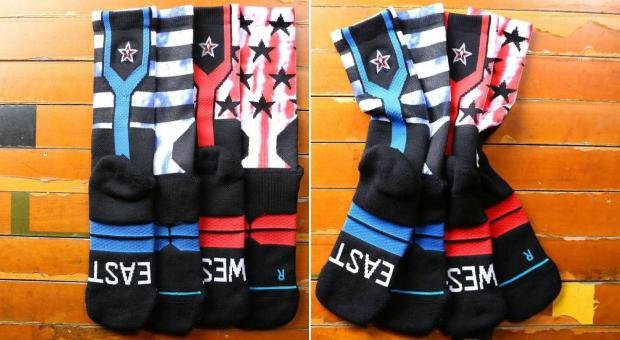 Stance socks have grown increasingly popular by the date since its introduction a few years ago. Unable to deny their appeal, the NBA has partnered with the brand for the 2015 NBA All-Star Weekend.
While other sportswear brands are responsible for the surging "performance sock" popularity, Stance elevated the market by producing creative pieces as well as using high quality materials during construction. It is good to see a brand get recognized for their hard work by an entity that would benefit anyway; shouts to the NBA for paying homage.
These will be the socks worn by players during all the All-Star Weekend festivities.
Both the EAST and WEST colorways of the Stance 2015 NBA All-Star Weekend socks can be found at both the NBA webstore & Stance webstore online.