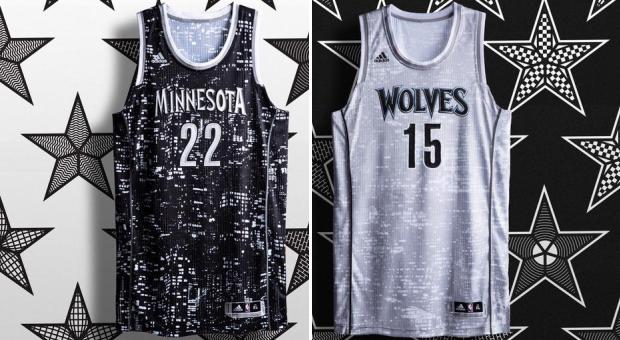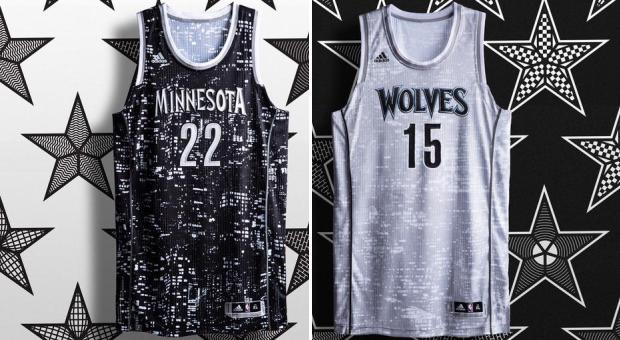 For the 2015 BBVA Compass Rising Stars Challenge are these specially-designed uniforms from adidas.
What used to be known as the Rookie/Sophmore game starts off the basketball festivities during the NBA All-Star Weekend and the case could be made for this game being having better displays of basketball than the actual All-Star Game on Sunday.
The 2015 edition will be the debut of yet another format for this game (no more rookie/sophmore or NBA alumni coaches draft) as the international players will take on the US-born kids. For this event, adidas drew up these new uniforms featuring a monotonal city print as a nod to New York City which is playing host to the All-Star Weekend festivities.