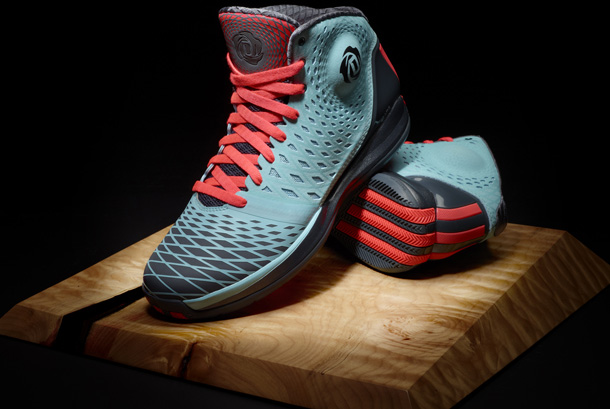 I've been all over the world but Chicago will always be my home…everybody in this city is so proud to be from here, man. That's why I love this color of my shoe that me and my fans can wear to represent the city
-Derrick Rose
The textured teal upper had its rough finish chosen to represent how hard working the city of Chicago is.  On the Sprintframe midsole, glitter specks were incorporated to highlight the various accolades that Rose has amassed throughout his entire basketball career which include being a McDonalds All-American, two Class AA Championships & the Mr. Basketball award in Illinois.  Despite the said inspiration for the colorway people are still going to brand these with the 'South Beach' label, but thats alright.
The last picture in this post is the Chicago flag, so after looking at the 'Chi-Town' Rose 3.5 do you think it's a good representation of the flag?
In stores now is the 'Chi-Town' adidas D Rose 3.5 for $160.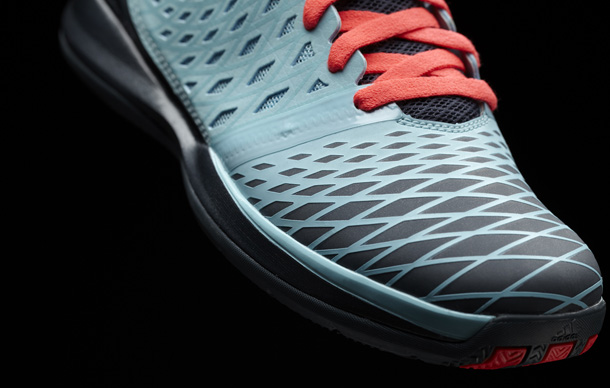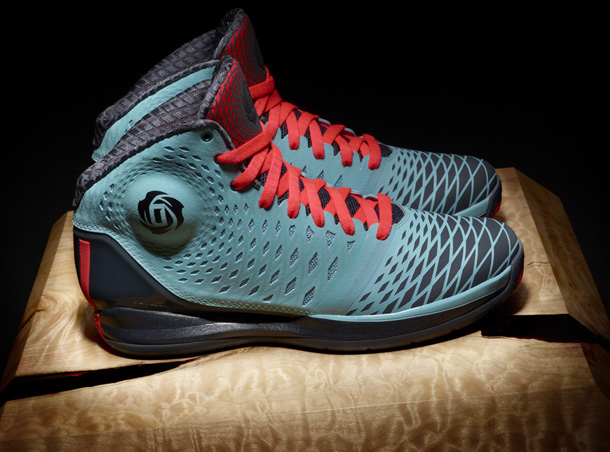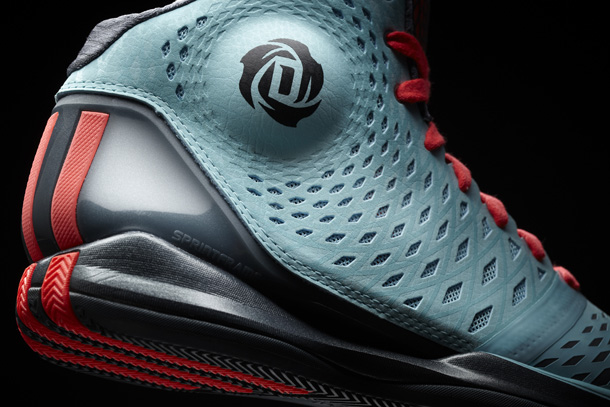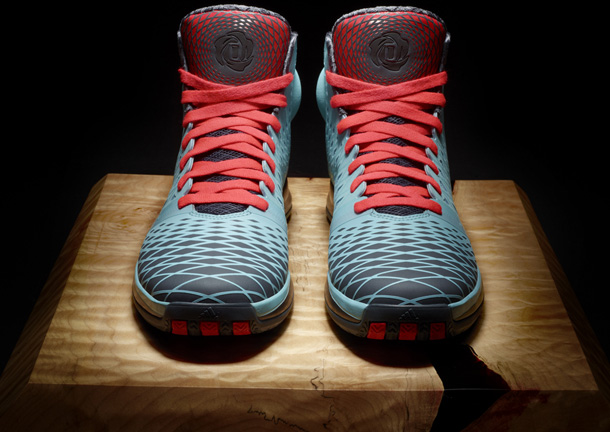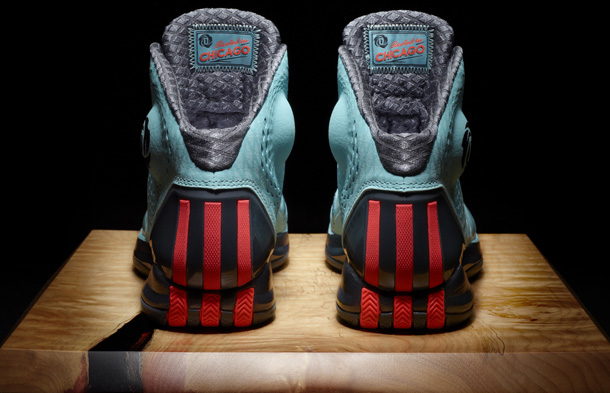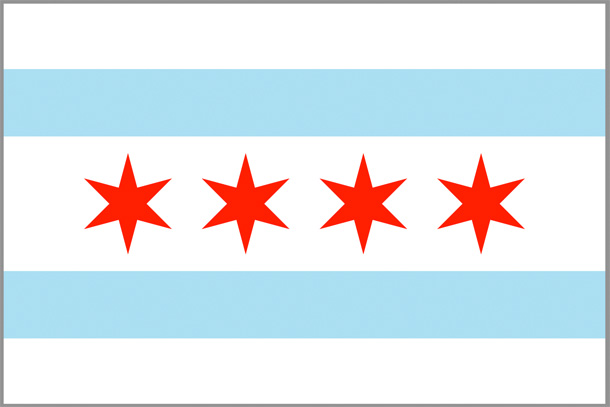 Follow our Kicks section on Twitter: @THDKicks
Ben Berry wrote this.  Add Ben to a Google+ circle of yours and follow his Twitter feed.