May 21, 2012 – Ben Berry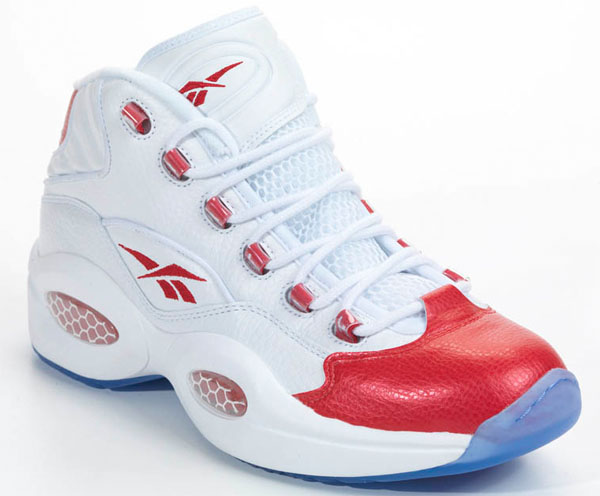 In one of the deepest drafts the NBA has ever seen, the star PG named Allen Iverson, was the first pick of the night by the Philadelphia 76ers in 1996.
This colorway has been given the retro treatment once before except with a nubuck toe. This round, however, features a synthetic leather toe not unlike the one seen on the original release from '96. All other attributes from the OG are present here like "REEBOK" on the eye-stay, blue icy sole, and hexalite midsole. This retro is the latest example of what can be expected from Reebok in the next few months as far as the type of sneakers dropping; look out for more classic basketball sneakers from the brand.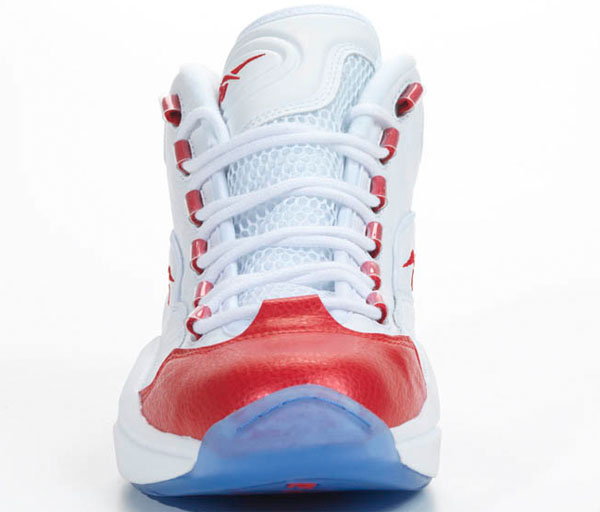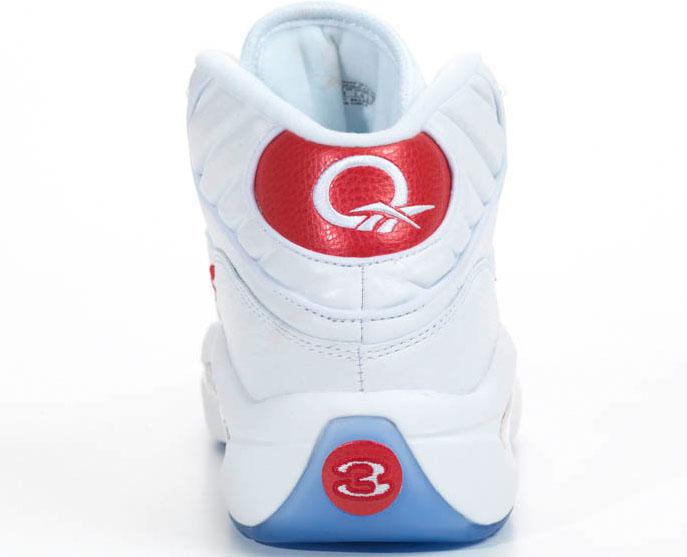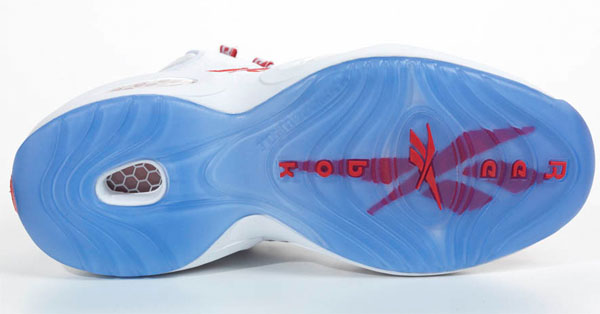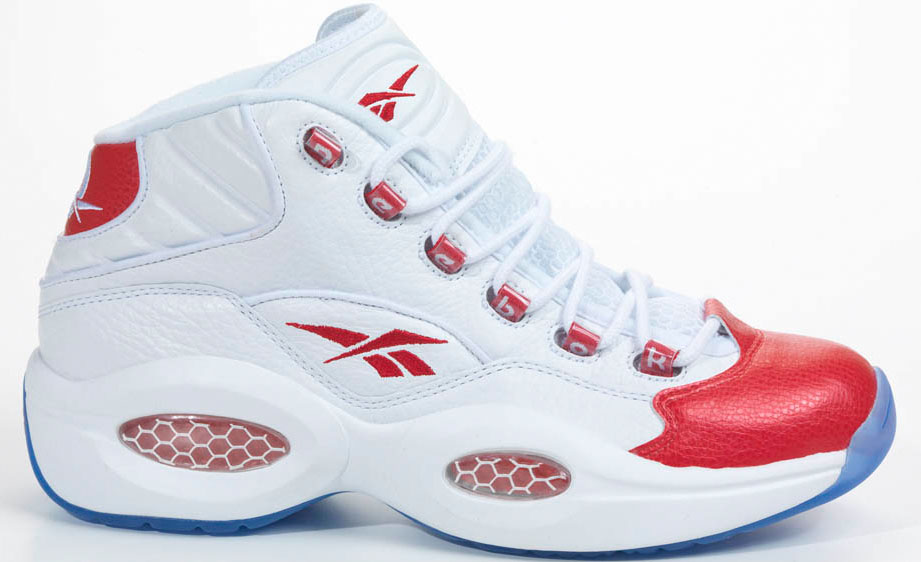 The 1996 NBA Draft was one of the deepest in history and along with Iverson the that first round gave the league players like Ray Allen, Kobe Bryant, Marcus Camby, Stephon Marbury, Kerry Kittles, Steve Nash, Peja Stojakovic, and Jermaine O'Neal.
The 'White/Red' Reebok Question hits stores on May 25th for $125.