March 2, 2012 – Ben Berry

After putting on a MVP-like performance myself aiding my team to victory during Li-Ning's All-Star Media Run, I found time to catch up with Li-Ning Basketball player Evan Turner of the Philadelphia 76ers.
After putting on a MVP-type performance during the BBVA Rising Stars game, Turner ended the game three assists short of a triple-double but that wasn't even his biggest statistic of the All-Star Weekend. During a practice earlier in the day and with a Guinness World Record official present, ET went after and broke the record for the most shots made from behind the basket in a single minute with 14.
If he was to remain healthy, Evan Turner is definitely a name that will be around the NBA for years. Read thru the interview and let us know what you think in the comments below.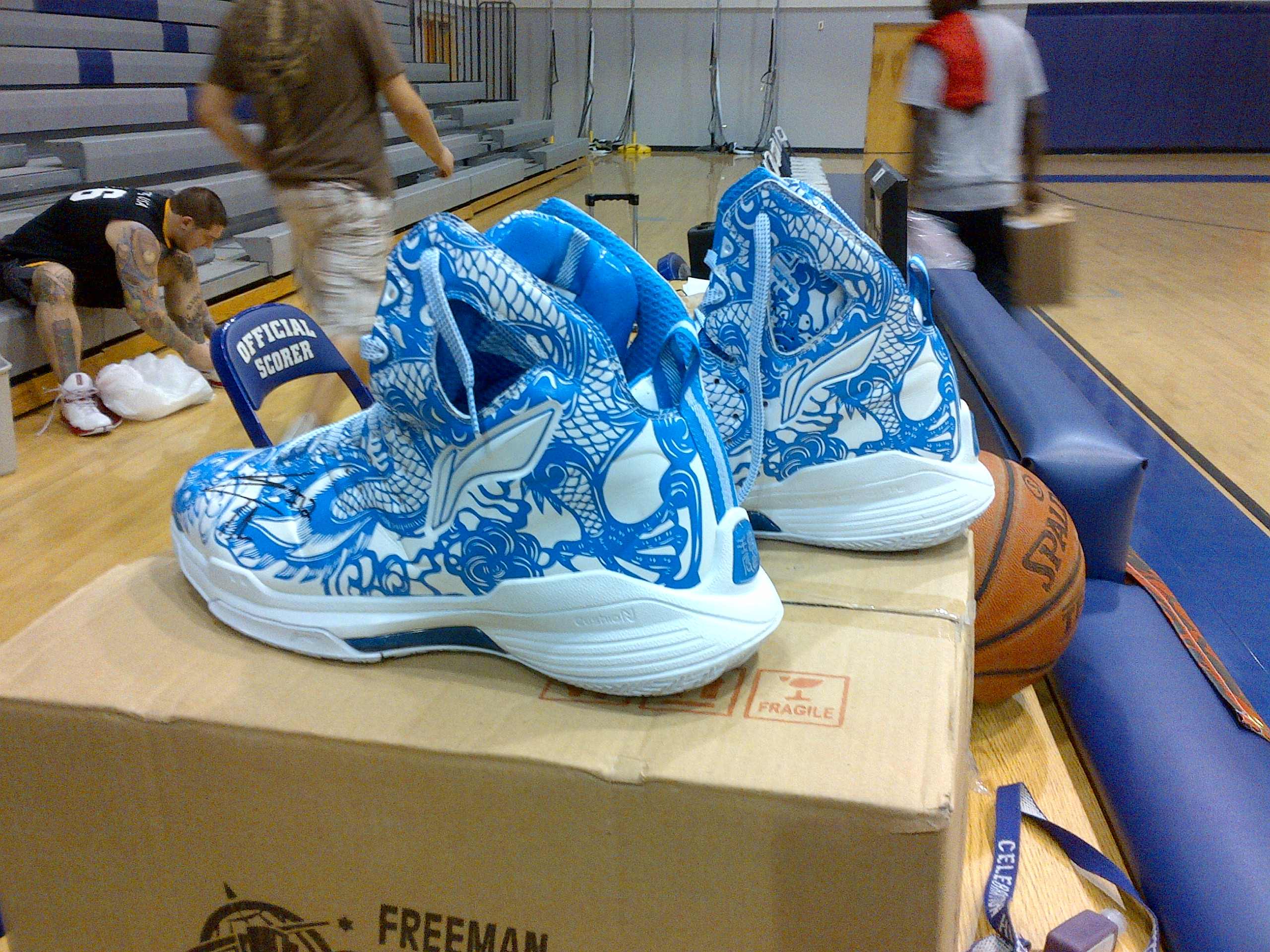 The Hoop Doctors (THD): What made you pick Li-Ning when it came time to choose an endorcement?
Evan Turner (ET): They showed a lot of confidence in me. Besides the great offer they gave me, it provided the oppertunity for my brand to grow as they (Li-Ning) grow as a company. The better I do is the better the brand will do basically and I like that type of mentality. Its an equal opportunity thing, the harder you work is the more you'll get from anything and I like the opportunity they gave me.
THD: How much input say do you have as far as the Turningpoint and all upcoming sneakers under your ET line with Li-Ning?
ET: I talk to Eric Miller a lot, he asks for my input a whole lot. He's someone that lets me voice my opinion and will send me samples after I suggest something to see if it came out the way I asked. We e-mail back and forth a lot about changes and stuff like that in the sneakers so I'll always in the loop.
THD: What inspired you to go after the Guinness World Record for most shots behind the backboard in under a minute?
ET: Early that day I shot from behind the backboard and it when it so I said "why not".
THD: What do you think about Ricky Rubio taking the record from you in the same day by making 18 shots?
ET: Yea that's crazy I guess I broke another record for the shortest held record ever (laughs).
THD: In a lot of circles you're mostly known as a shooter, what steps have you taken to make your shot better?
ET: Repetition is key. All you have to do is keep the rhytmn and get a lot of shots up, that's how I got my shot more fluid over the summer.
THD: With a shortened NBA season where the game schedule is so conjested injury is almost expected, how do you keep yourself healthy ?
ET: Lifting weights definitely stops me from being injured. Stretching helps a lot but sometimes you play hard and you get hurt and sometimes you play hard and stay healthy so I just pray on it and let whatever comes, come.
THD: what do you like to do when you're not playing ball?
ET: Exactly what we're doing right now: sit (laughs). I like to sit and sleep man. Especially since during the off-season I like to go to the mall but this season is so compact if you don't get a rest in you'll be exhausted.
THD: How do you see the 76ers finishing this season?
ET: If we keep defending the way we do, I see us making a deep playoff run. If we keep defending the way that we do and scoring, we'll be a tough team to beat.